Find Your Next Holiday
leave blank to search all
Brittany and Normandy Combined
There are no available dates at this moment, please check back soon.
What you can expect
A week long taster of these two adjoining regions, each with a distinct personality. Beaches, seafood, apples and cream. Forests, lush countryside and a relaxed way of life. This tour is a combination of our Normandy Discovery and Brittany Explorer holidays. 9 days' cycling; 8 nights' half board; luggage transport, full back-up and assistance throughout the day.
More detail
FULLY SUPPORTED AND SELF GUIDED OPTIONS
This nine day tour aims to give a flavour of the north west of France, with its proud heritage and history. Whilst geographically adjacent, the two regions have very distinct identities. Brittany occupies a peninsular jutting out into the Atlantic Ocean and due to this is a seafaring area. It has wonderful beaches and pretty harbours. The interior used to be one massive forest, of which remnants remain, and throughout Brittany history and legend combine to make it a fascinating destination. It is well geared up for the cycle tourist.
Normandy is a lush and verdant landscape where agriculture is at its heart, particularly apple orchards for the production of cider and calvados, and cattle, used for beef and for making some of the world's most famous cheeses. Normandy has a large number of impressive chateaux and manor houses and some historic villages. It is a place to come and enjoy the countryside and soak in the atmosphere, not unlike the British west country.
This tour is a combination of the Brittany Explorer and Normandy Discovery holidays, which run consecutively and both start from St Malo so are simple to combine. First you will head west into Brittany and then east into Normandy over varied terrain. A total of nine days' cycling, all with very achievable daily distances giving plenty of time to stop and admire the view.
If travelling from the UK we recommend arriving on the overnight ferry from Portsmouth to St Malo, which arrives to coincide with the start of this tour.
Transfers from: St Malo, Dinard
Transfers to: Caen, Ouistreham
Requested Single Supplement (see our FAQ page): £495
Your Next Adventure Awaits
What you need to know...

Finish Location
Ouistreham

Country/Region
North West France

Shortest Day
65 km / 40 miles

Longest Day
85 km / 53 miles

Total Miles
685 km / 428 miles
Departure Dates & Prices
There are no available dates at this moment.
Please choose an alternative Tour or check back soon.
Day 1
From the walled city of St Malo quiet roads follow the river Rance upstream to ancient Dinan. The lower town comprises the old quayside, with cafes and restaurants along its bank, whilst a steep cobbled street leads up through the ancient gateways and through the town walls to the upper town with its market square and fine half-timbered houses. From Dinan we aim for the coast again, passing an atmospheric ruined chateau with fine creperie next to it, to our hotel which lies on the seafront in a pretty harbour, where you can watch the sun go down over dinner. (82 km / 51 miles).
Day 2
Our night at the seaside is followed by a trip inland into the heart of Brittany, following deserted roads through lovely countryside to Montcontour, an ancient town ideally placed for lunch. More quiet roads follow, and we are well away from the tourist trails so are passing authentic Breton towns and villages. The final section passes a pretty river then goes through an ancient forest. For the evening our hotel is in Loudeac, and we eat at an old half timbered retaurant tonight. (89 km / 55 miles).
Day 3
A shorter day starts with quiet lanes again leading us to the lake of Guerledan, which we ride around; many small lanes lead down to the lake which offer fine views. Half way round there is an old abbey and restaurants beside the Nantes - Brest canal; a pretty setting for lunch. Here you can slip inside for a guilty treat such as a Paris-Brest or a Kouign Amman. Either would be well-deserved and you don't need to worry too much about what you eat on a cycling holiday! Our hotel in Pontivy is very friendly and in the evening we may visit a local creperie for dinner to taste the local specialities, washed down with a 'boul' of cider. (67 km / 42 miles).
Day 4
This is one of our favourite days in Brittany as it shows a lot of the history and legend of the area. Our first stop is the mediaeval walled town of Josselin with its fortress and half-timbered houses. It's well worth a wander around. Then the forest of Paimpont awaits. This is where King Arthur and Merlin the Wizard lived. If you are British you may have thought they came from Wessex, but putting aside disputes about which nation owns them, they are clearly a part of Celtic culture. The forest is a magical place, and is one of many that used to cover virtually the whole of the interior of Brittany. We stay in Pimpont, a lovely village with a lake and pretty houses and cottages. (93 km / 58 miles).
Day 5
North from Paimpont we pass again through ancient oak forest before the countryside opens up and there are some lovely views. The small village of Becherel has a beautiful cobbled central square with a conveniently placed retaurant for an early lunch, seemingly untouched for centuries, and riding north from here we pass many fine manor houses nestling in wooded glades, before following the Rance back to St Malo where we spend the night. (92 km / 57 miles).
Day 6
Whilst St Malo is in the region of Brittany, it is a short ride into Normandy and not long before we are crossing the salt marshes with the evocative sight of Mont St Michel in the distance. Our tour guide will look after your bikes as you take time for lunch here and have a wander around this incredible place. Our evening destination is a little further on at St Hilaire de Harcouet, a typical Norman town. (85 km / 53 miles).
Day 7
Continue inland into the heart of Normandy and everywhere it becomes apparent that apples and cows play an important part in the life of this region. More quiet roads today with scarcely any traffic as we ride east to Domfront and the spa town of Bagnoles de l'Orne and then swing north to Flers. This is unspoilt countryside and cycling through the network of small fields and shady forests is a pleasure. (83 km / 52 miles).
Day 8
From Flers we go north east to Falaise, with its ancient castle which was reputedly where William the Conqueror was born. This is a pleasant town in which to lunch, before turning west into the 'Suisse Normande' a hillier region of river valleys and pretty lanes, some of which go over the hills and some of which go round them. We stop for the night in Clecy. (65 km / 40 miles).
Day 9
From Clecy there are a few more hills before the landscape gets gentler as we approach Caen. This ancient city was all but destroyed during the second world war yet miraculously the cathedral survived almost unscathed. There is a pretty port in the centre of the city from which we take the bike path back to Ouistreham, passing Pegasus Bridge on the way. If not returning back to the UK via the ferry from Ouistreham we recommend a circuit up to Pegasus Bridge and back. (69 km / 43 miles).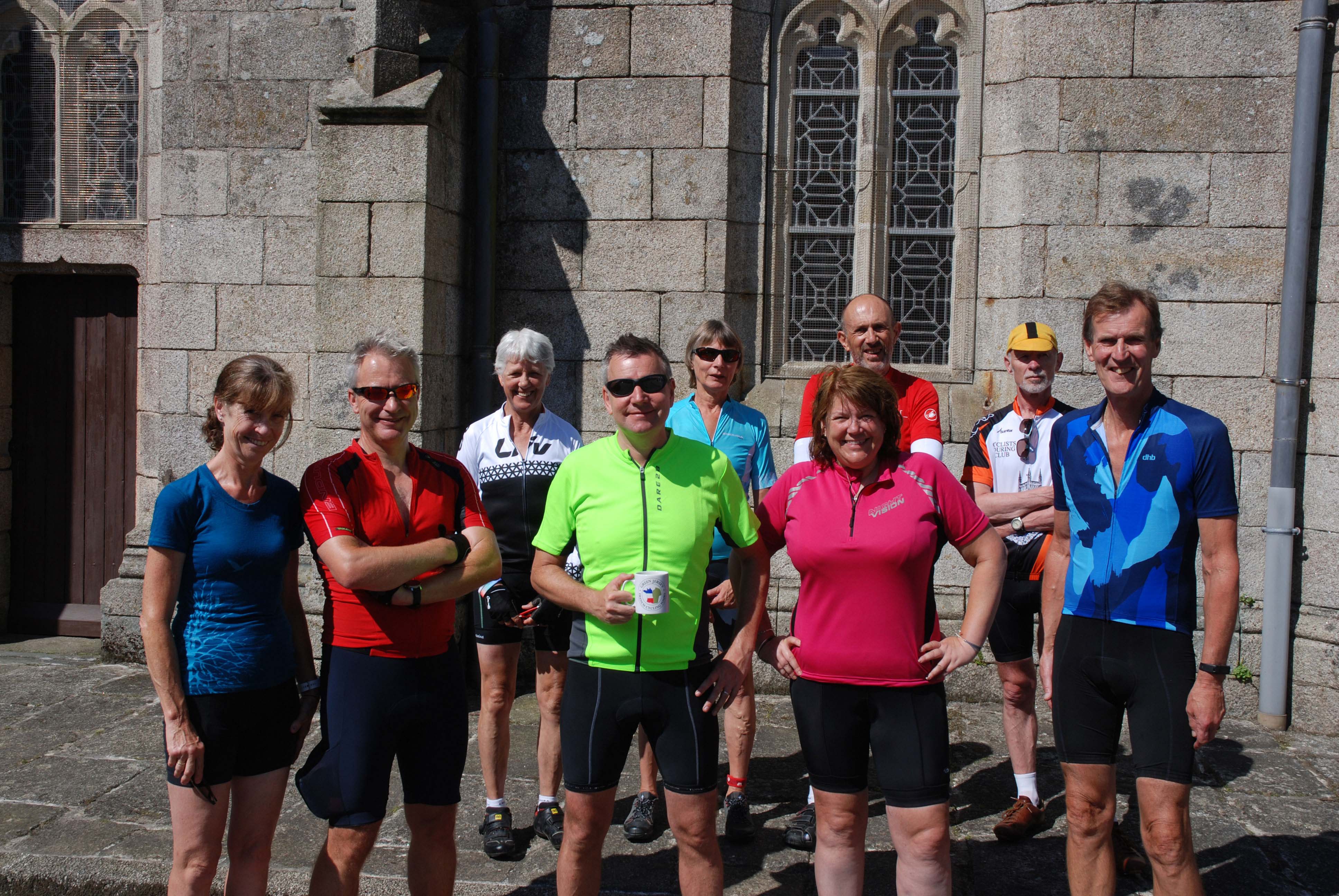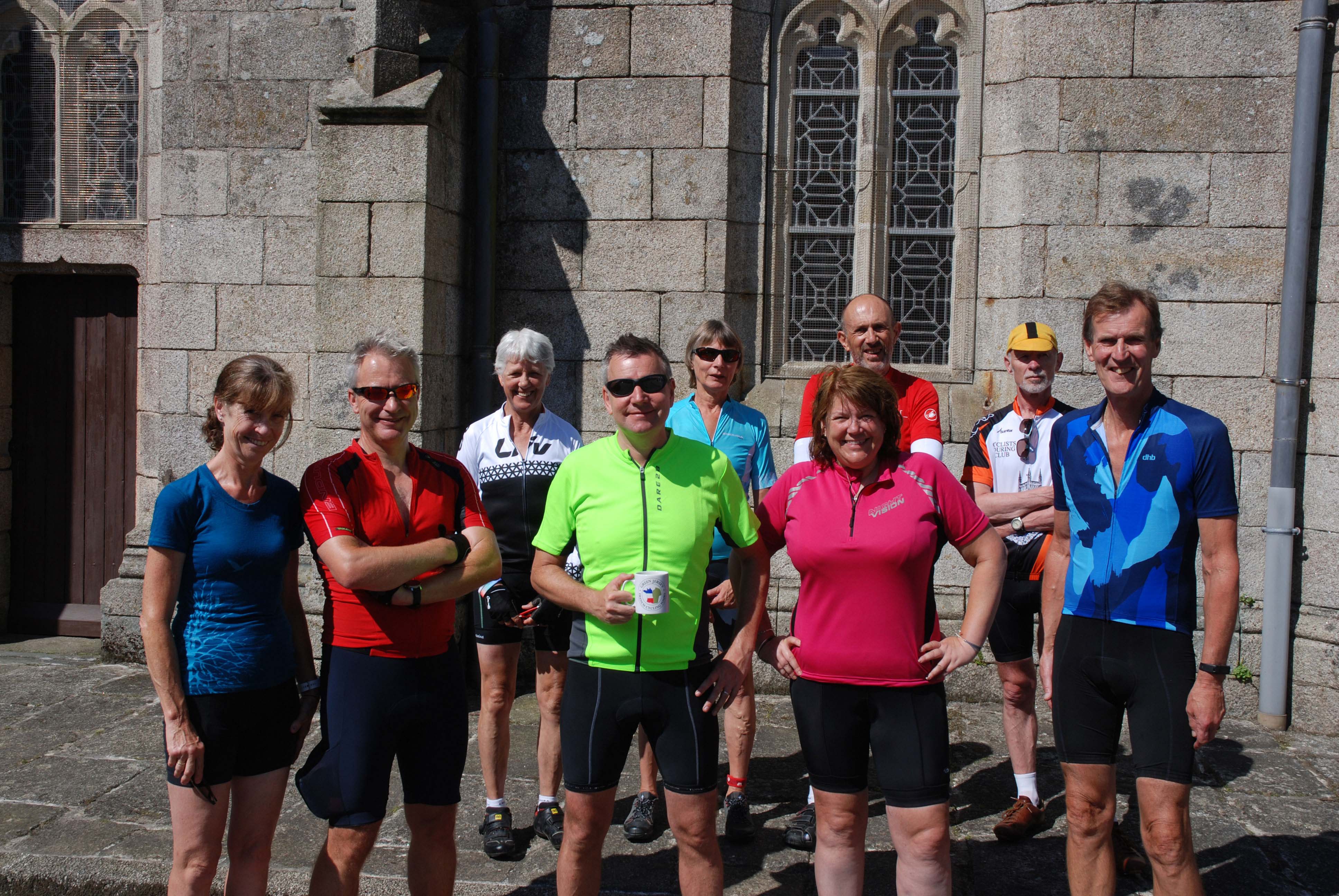 Brittany cycling holiday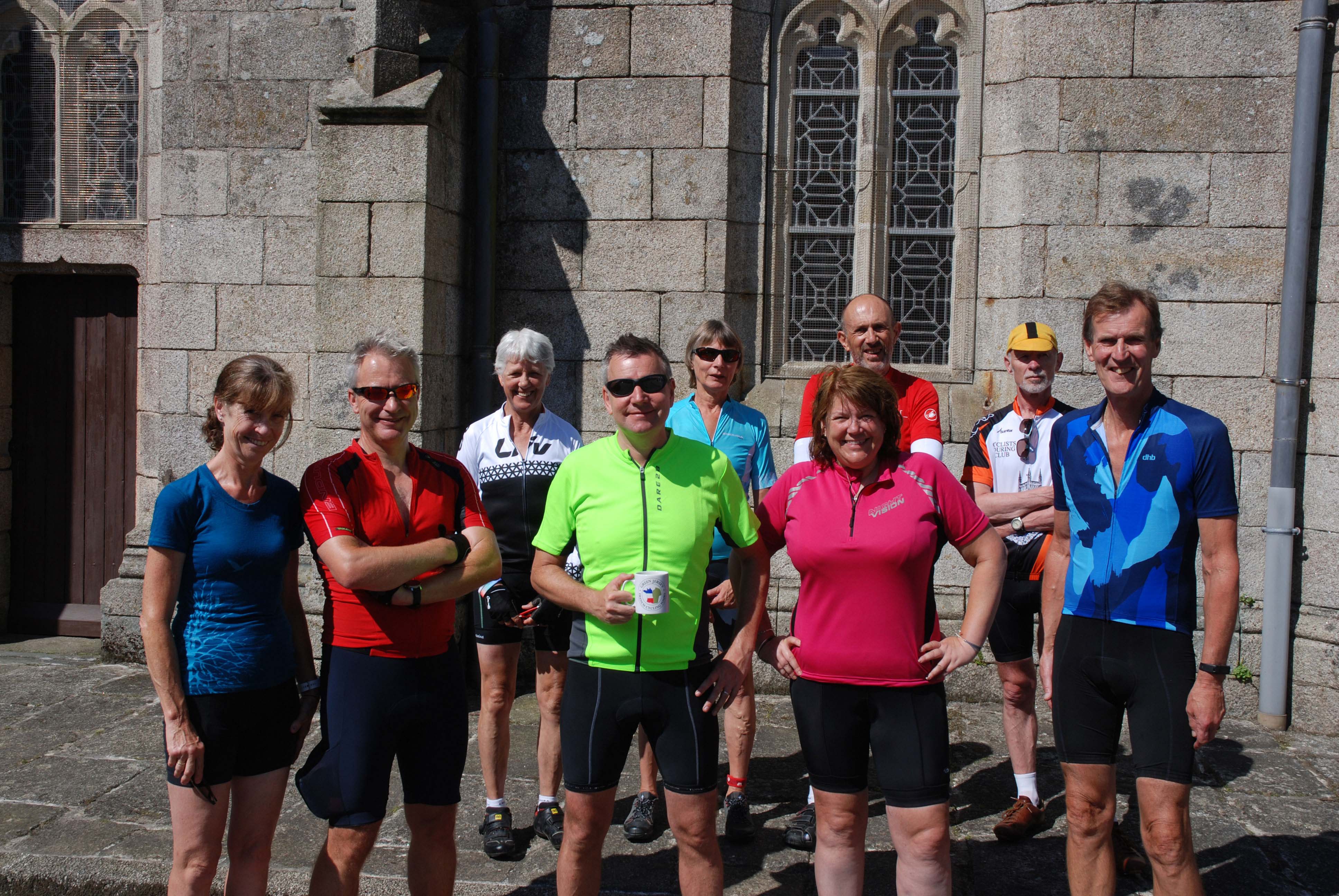 Brittany cycling holiday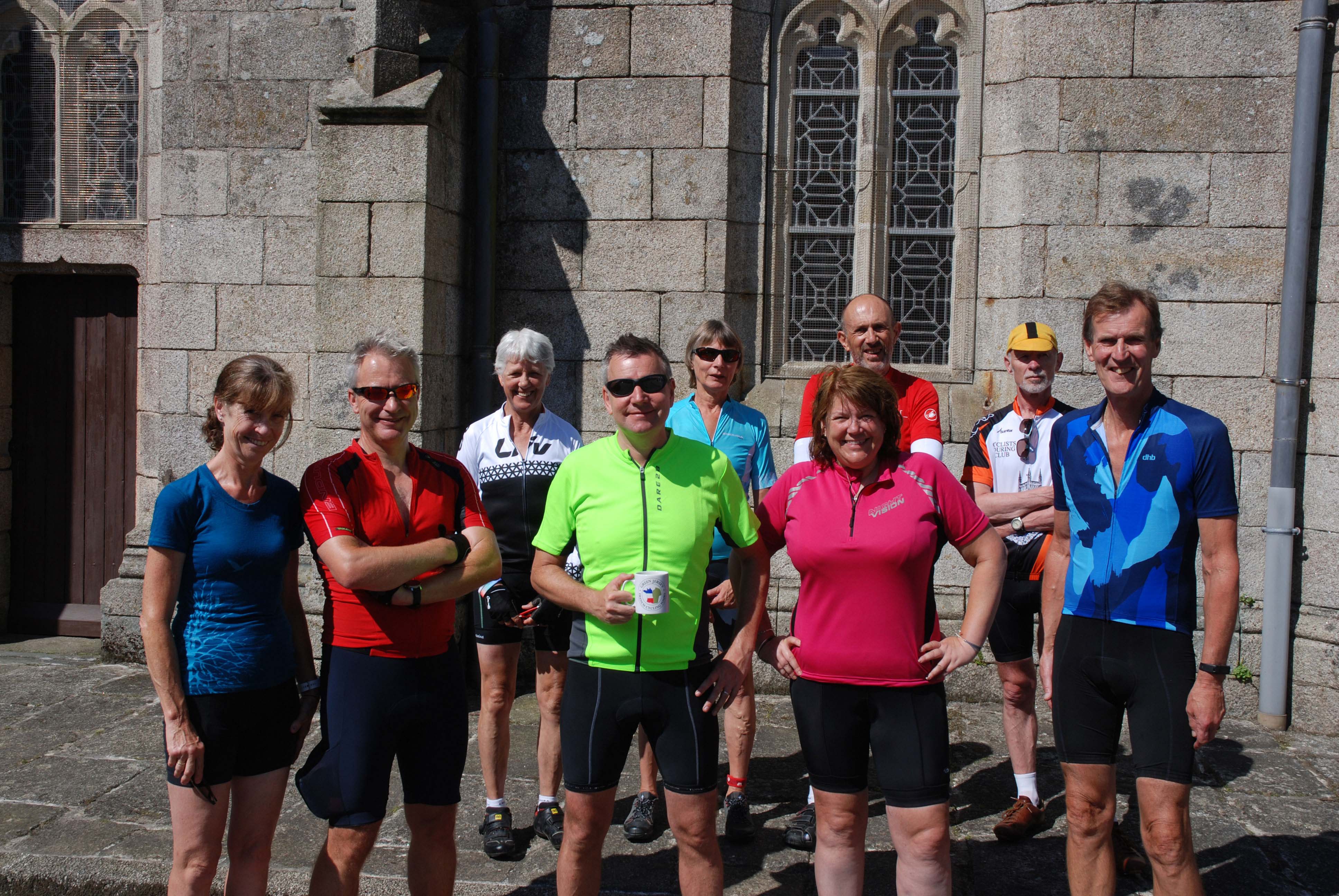 Cake stop on our Brittany cycling tour
Cake stop on our Brittany cycling tour

Cake stop on our Brittany cycling tour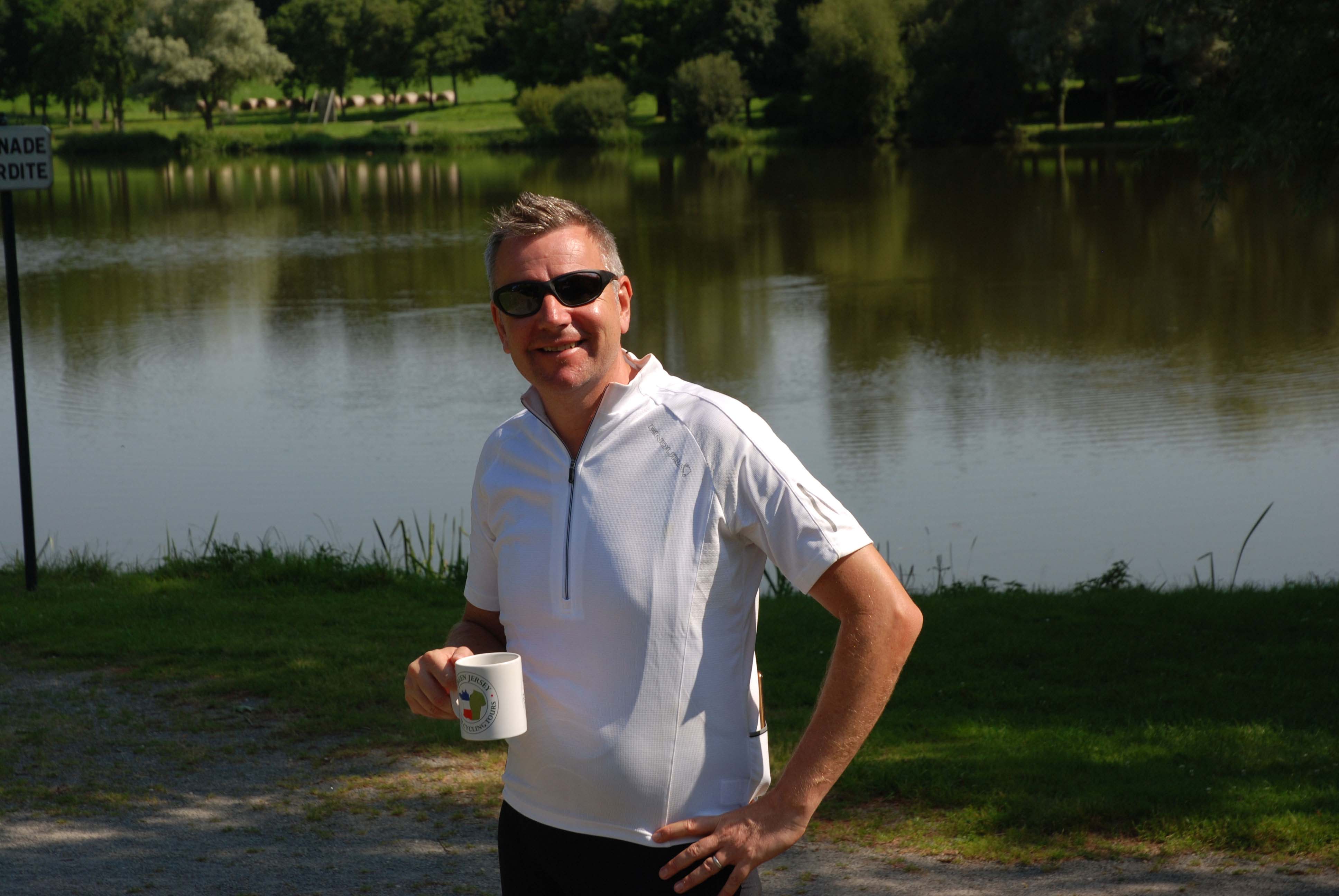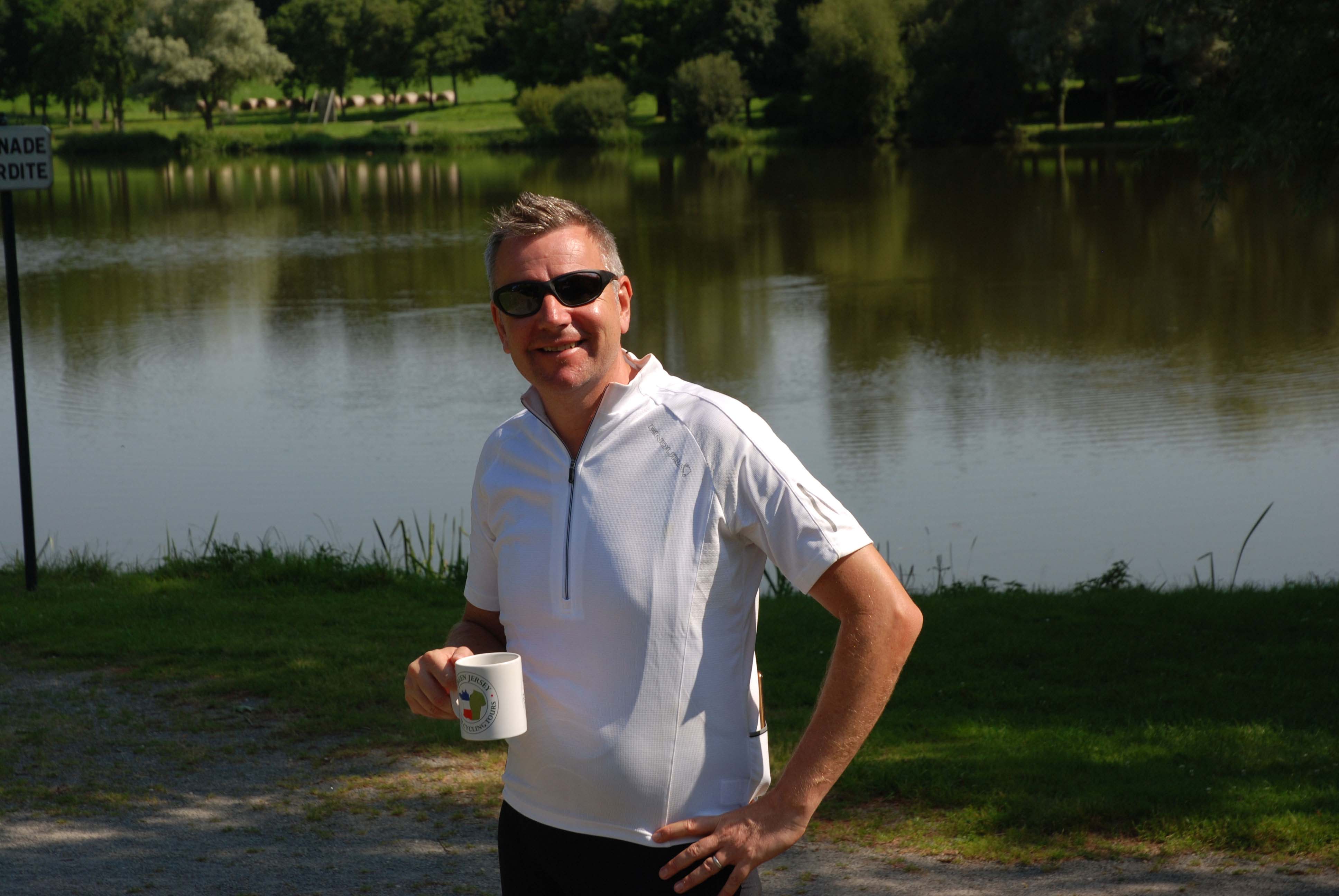 Coffee by the lake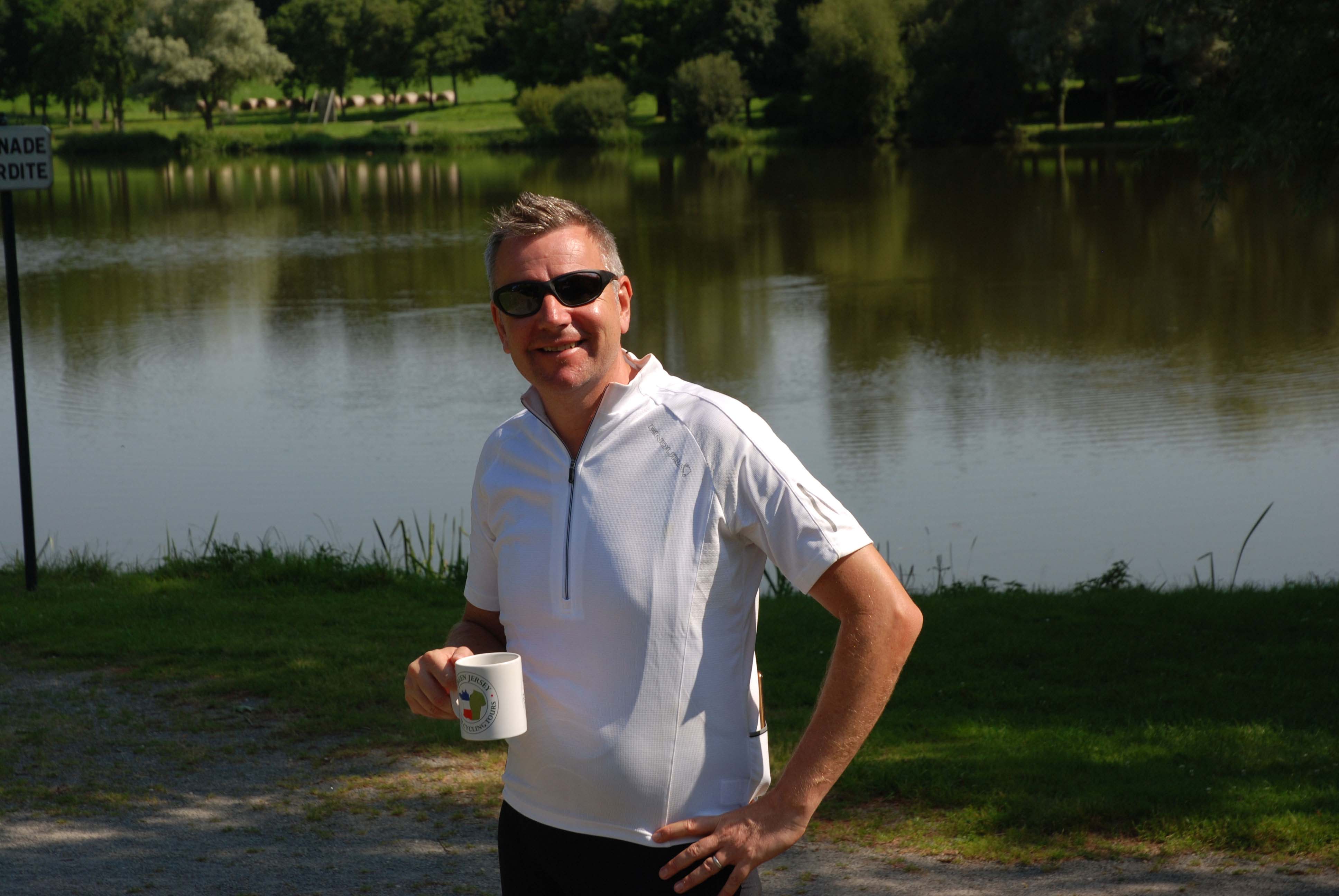 Coffee by the lake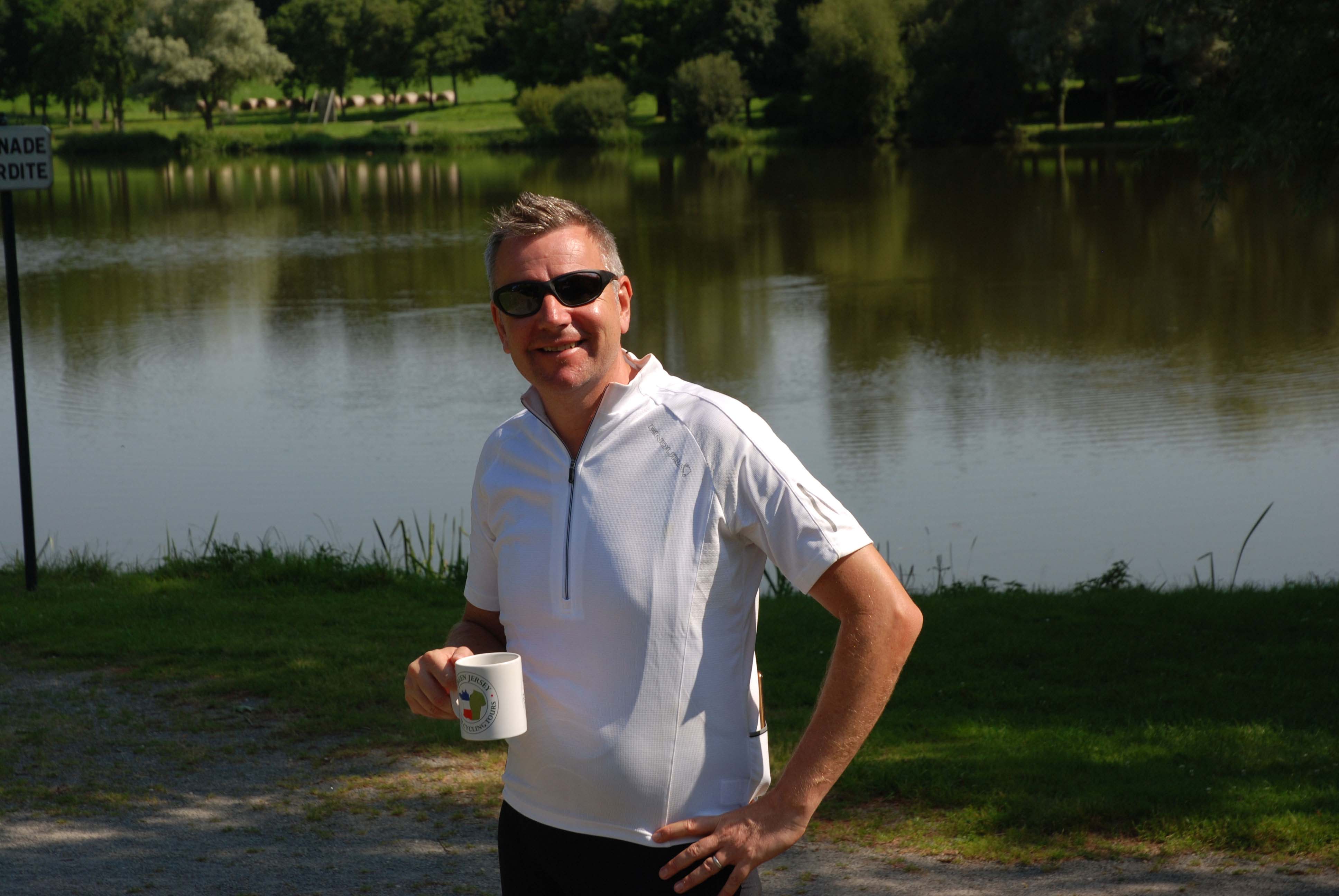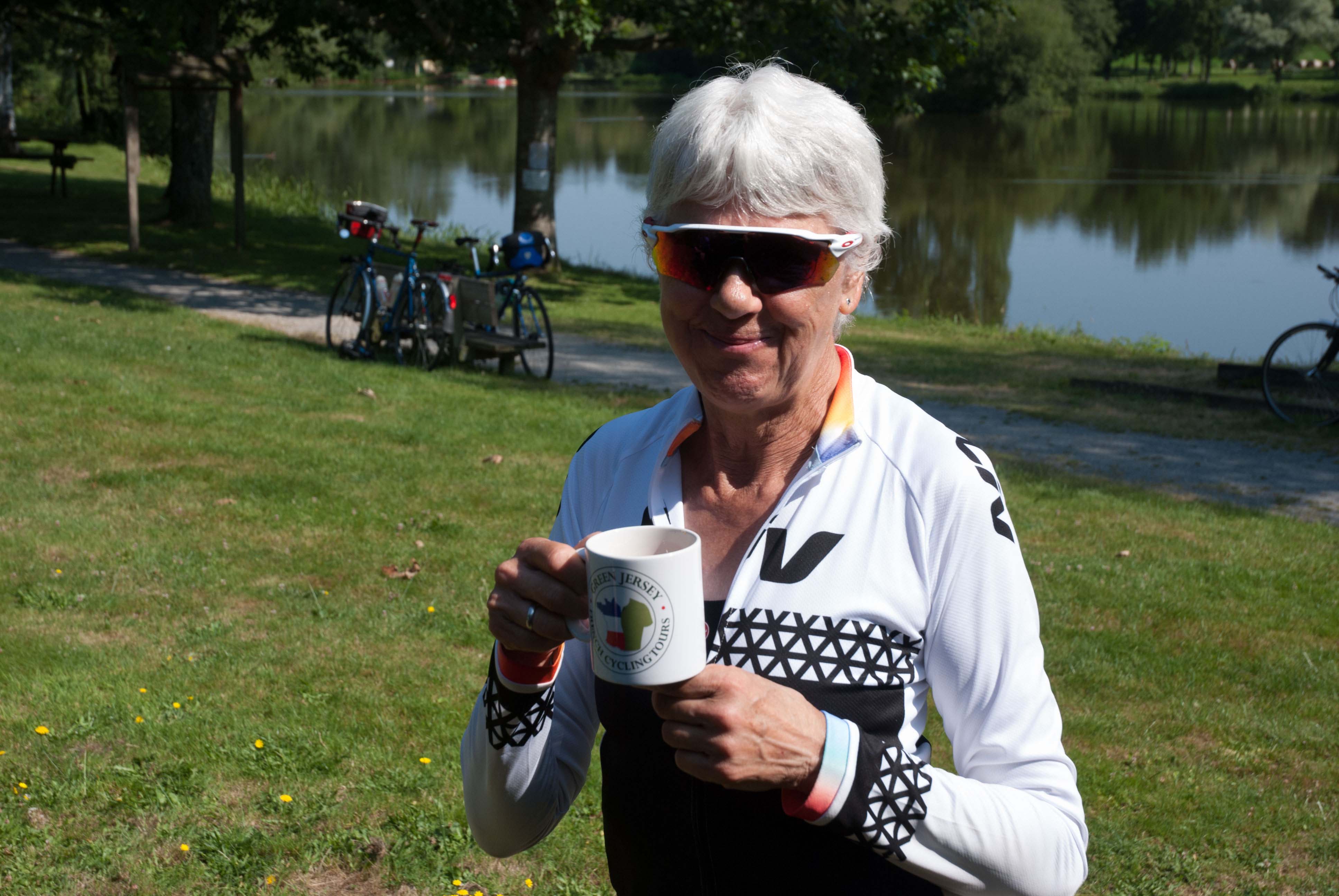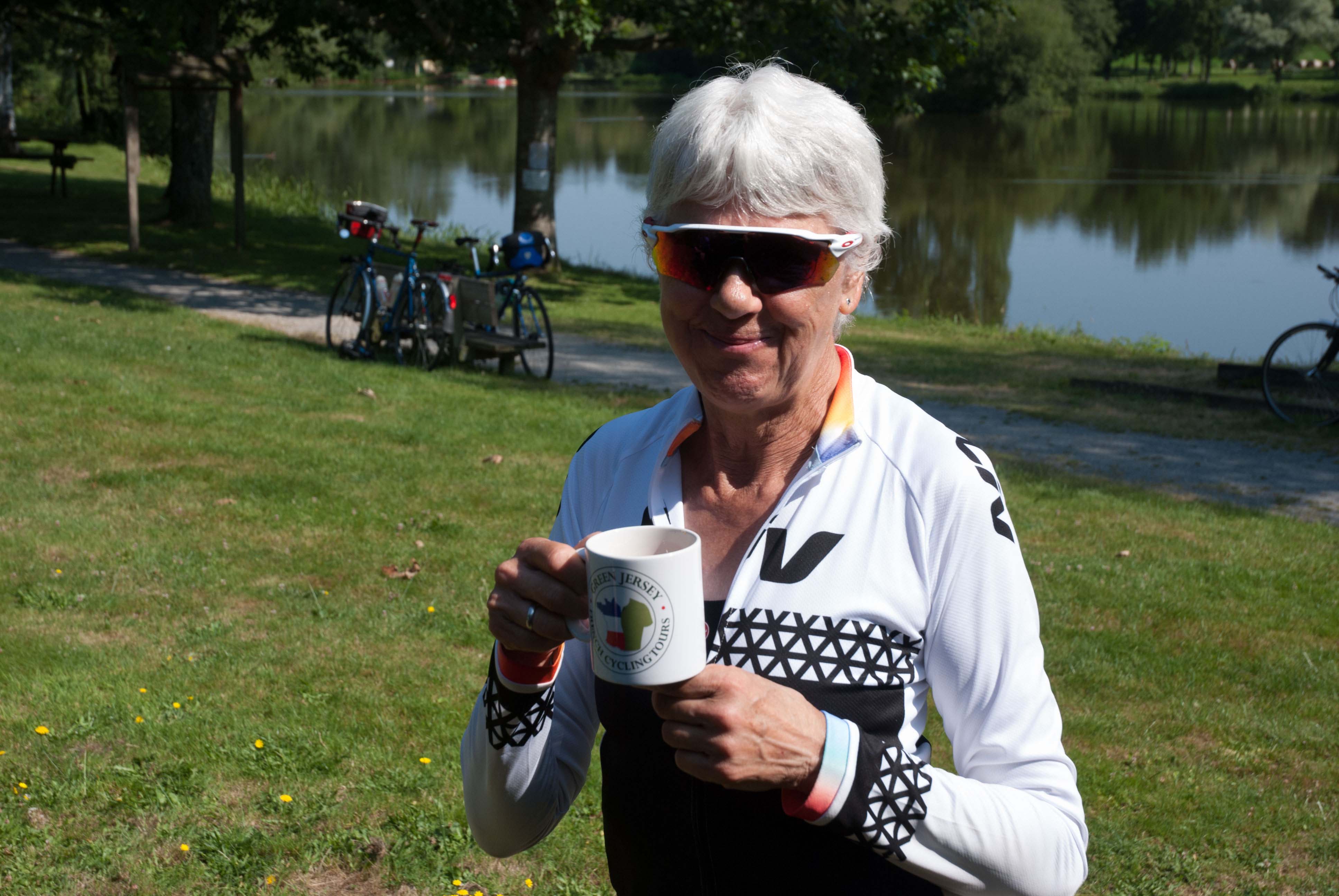 Coffee time in Brittany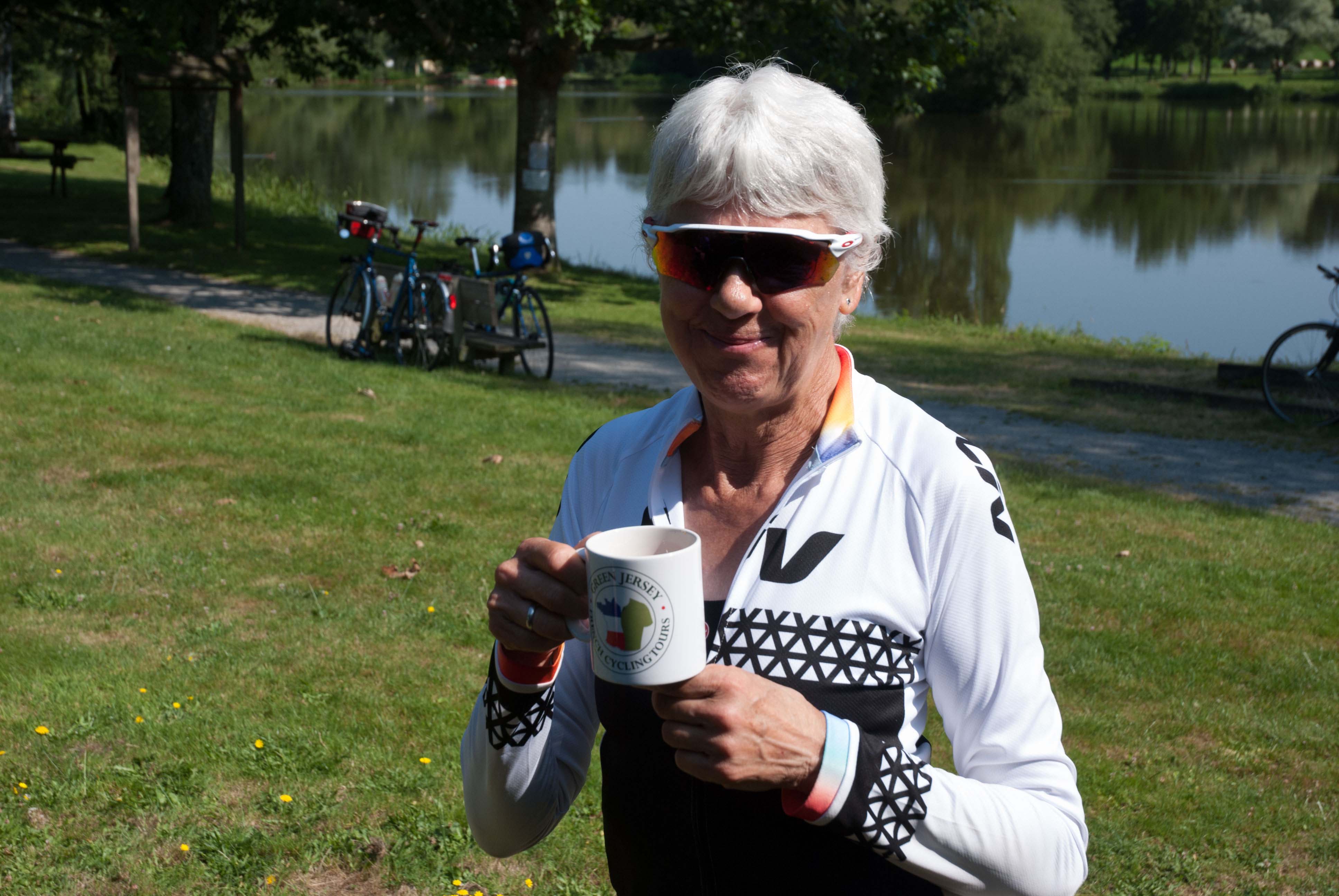 Coffee time in Brittany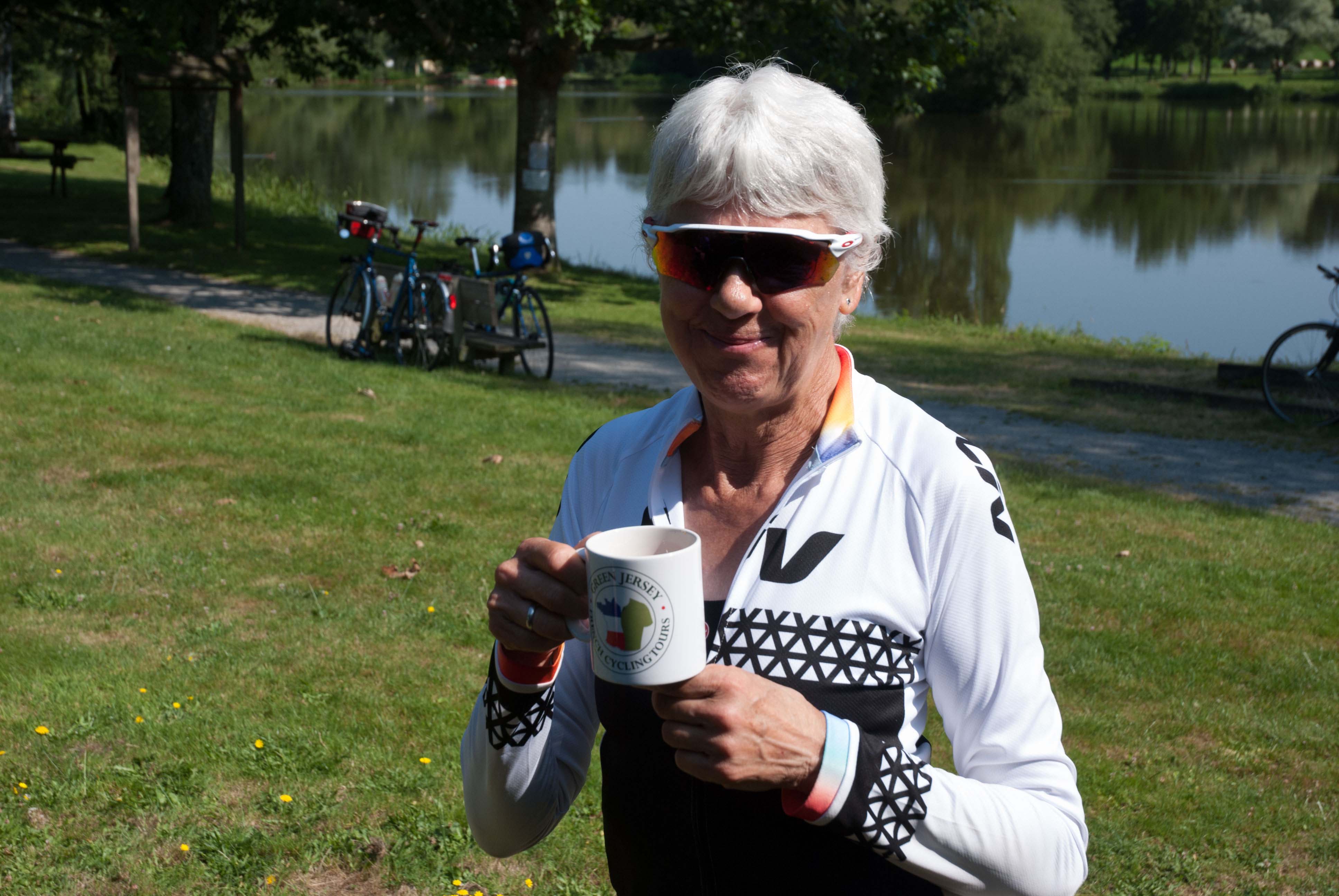 Coffee with a Tour de France white jersey winner in Brittany
Coffee with a Tour de France white jersey winner in Brittany

Coffee with a Tour de France white jersey winner in Brittany

Corn fields and coast line
Corn fields and coast line

Corn fields and coast line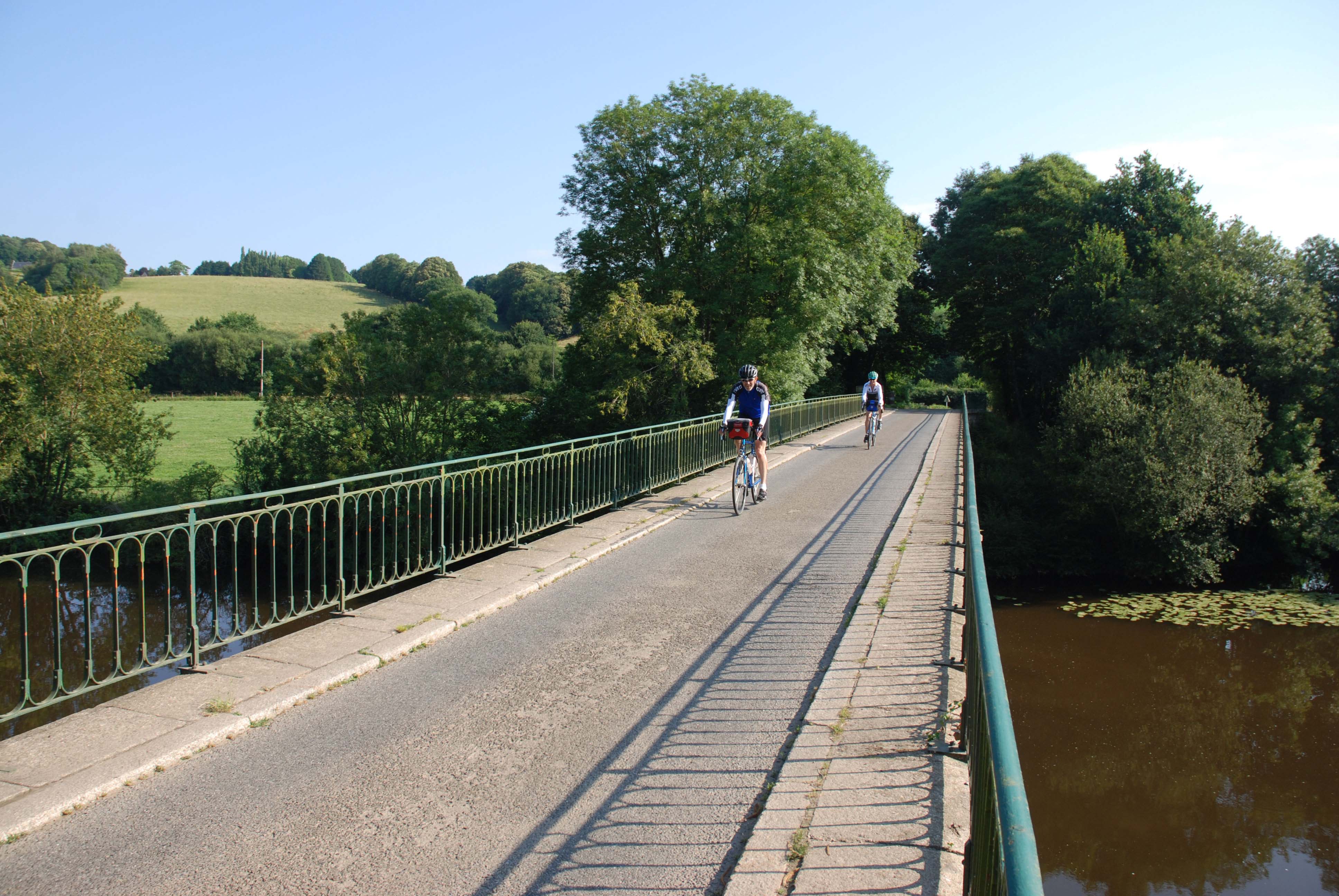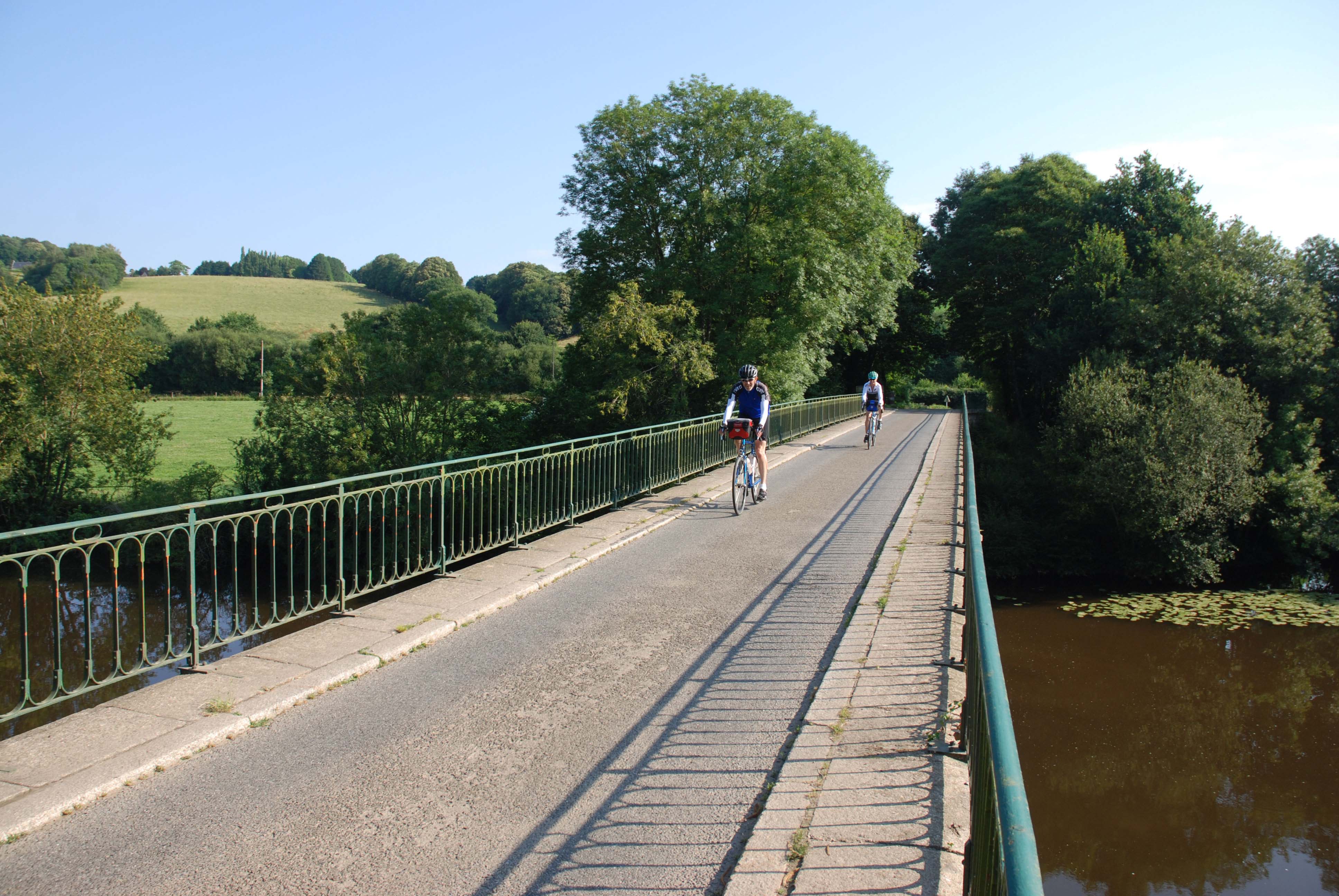 Crossing the river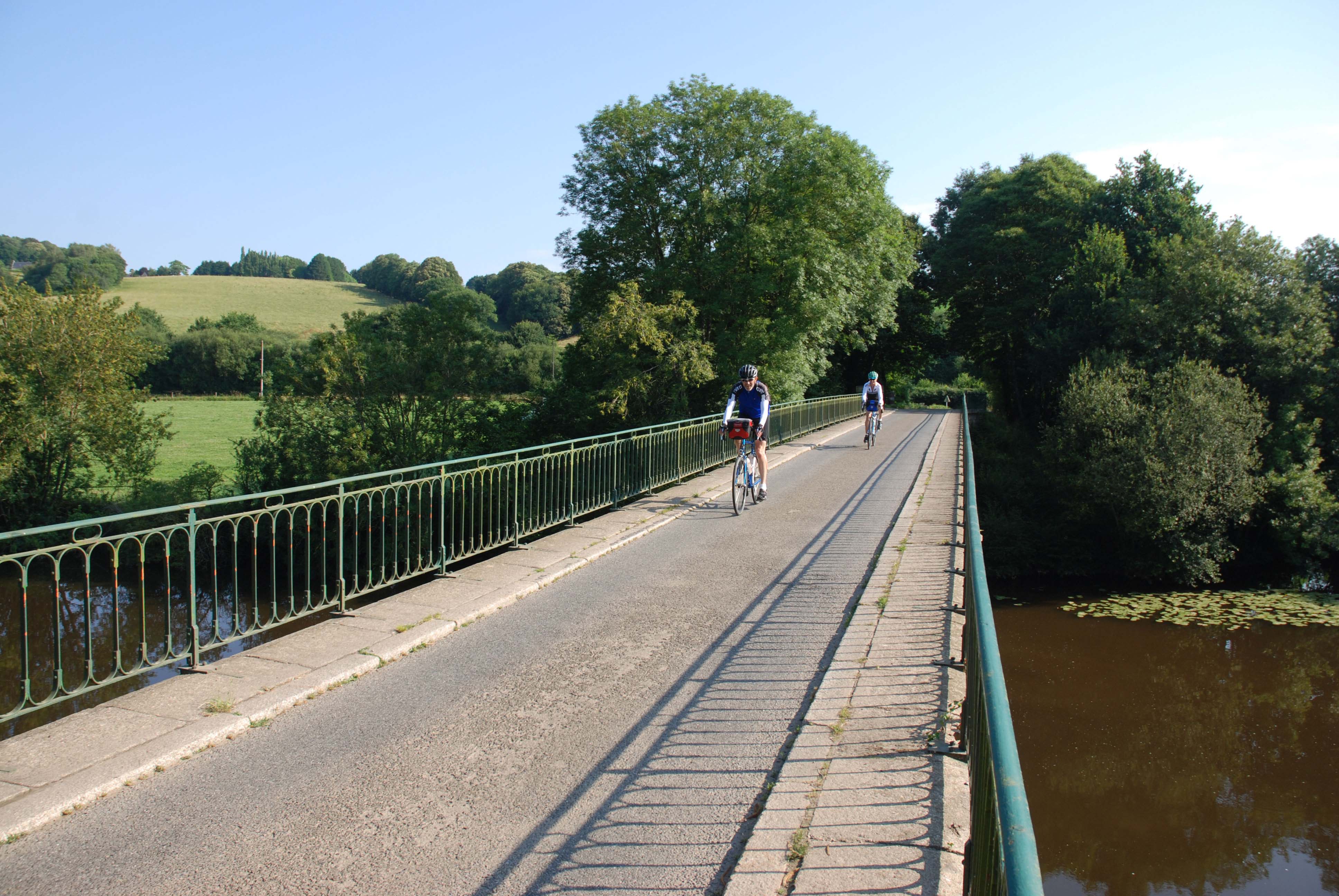 Crossing the river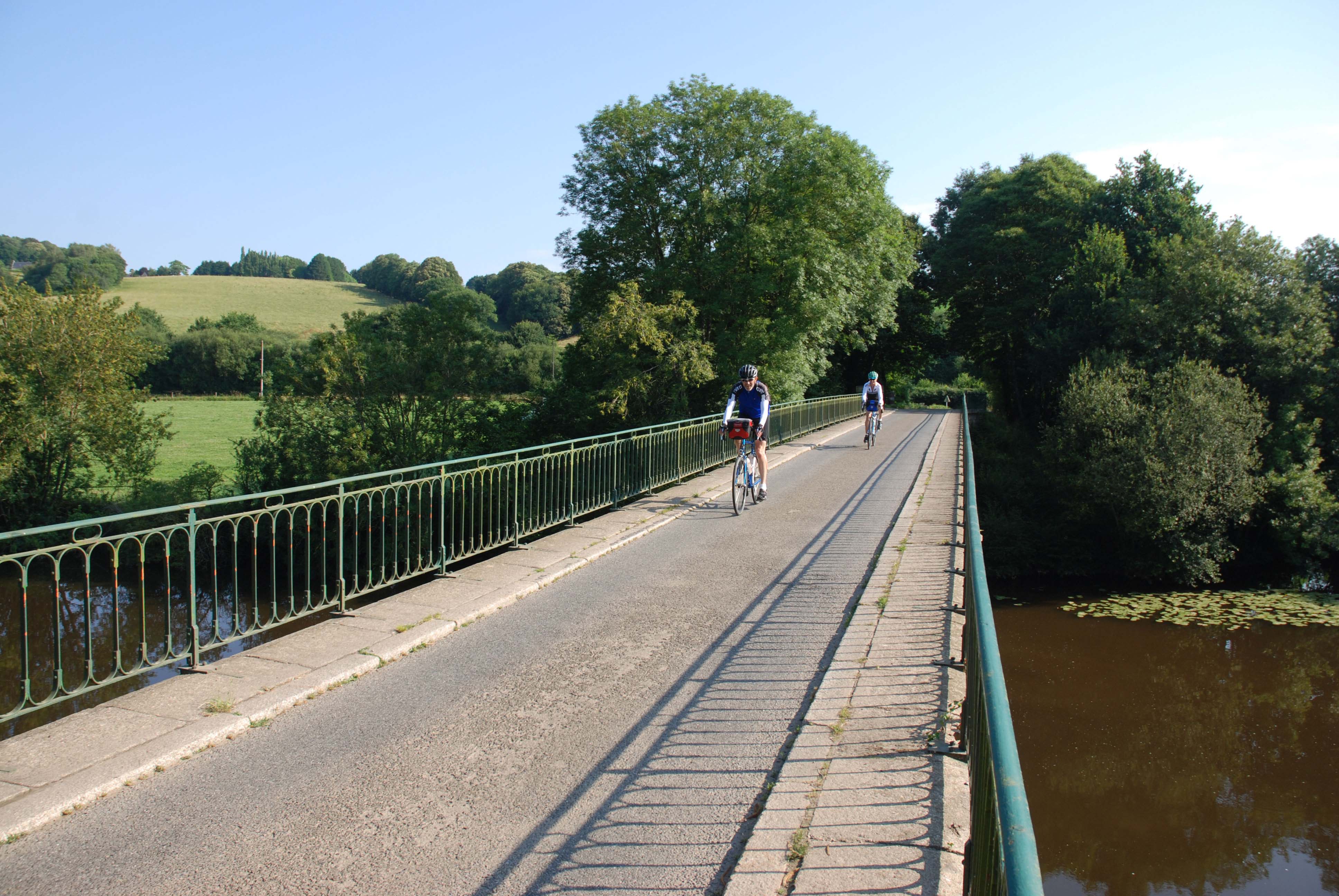 Crossing the river
Crossing the river

Cycling along quiet roads through the forest in Brittany
Cycling along quiet roads through the forest in Brittany

Cycling along quiet roads through the forest in Brittany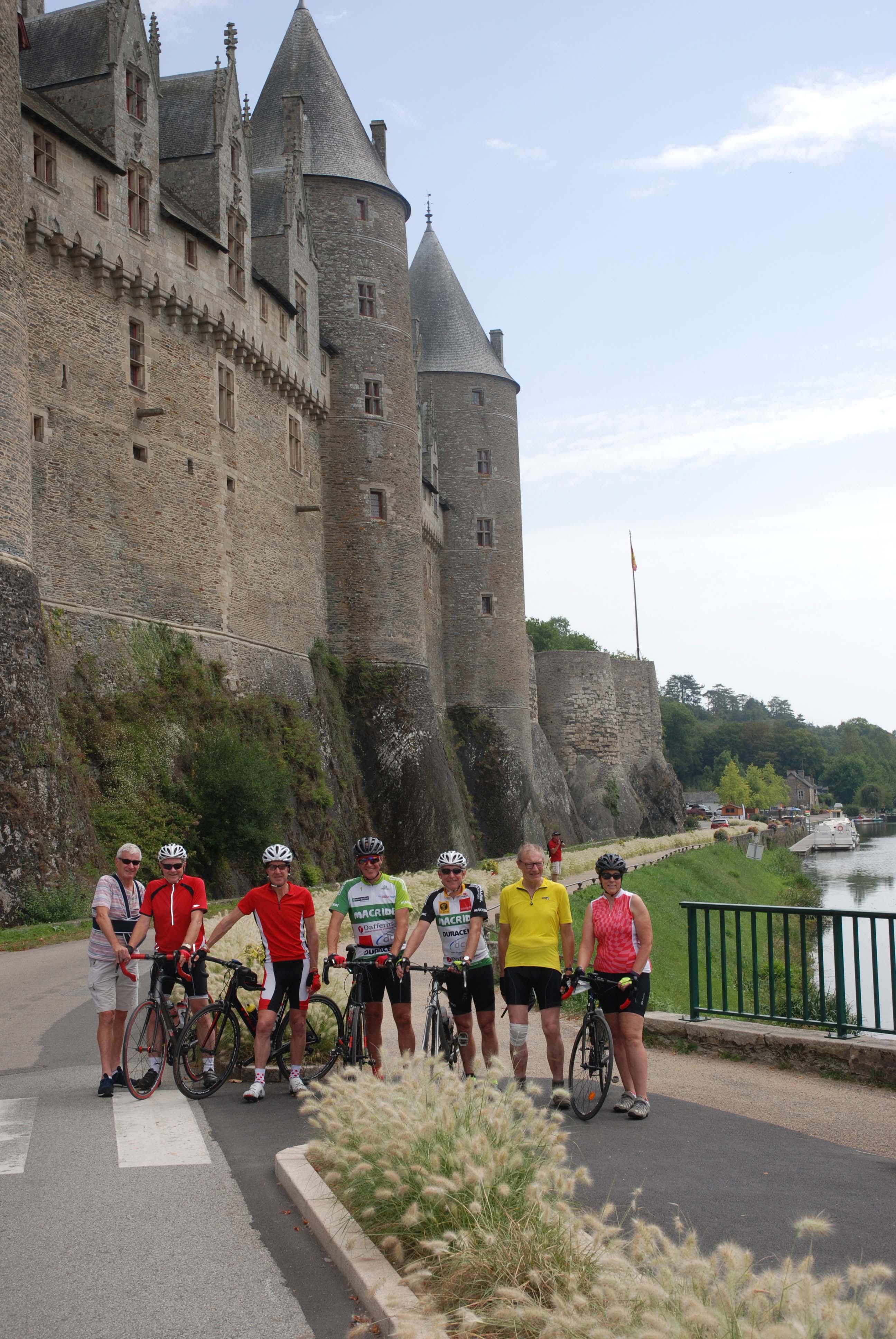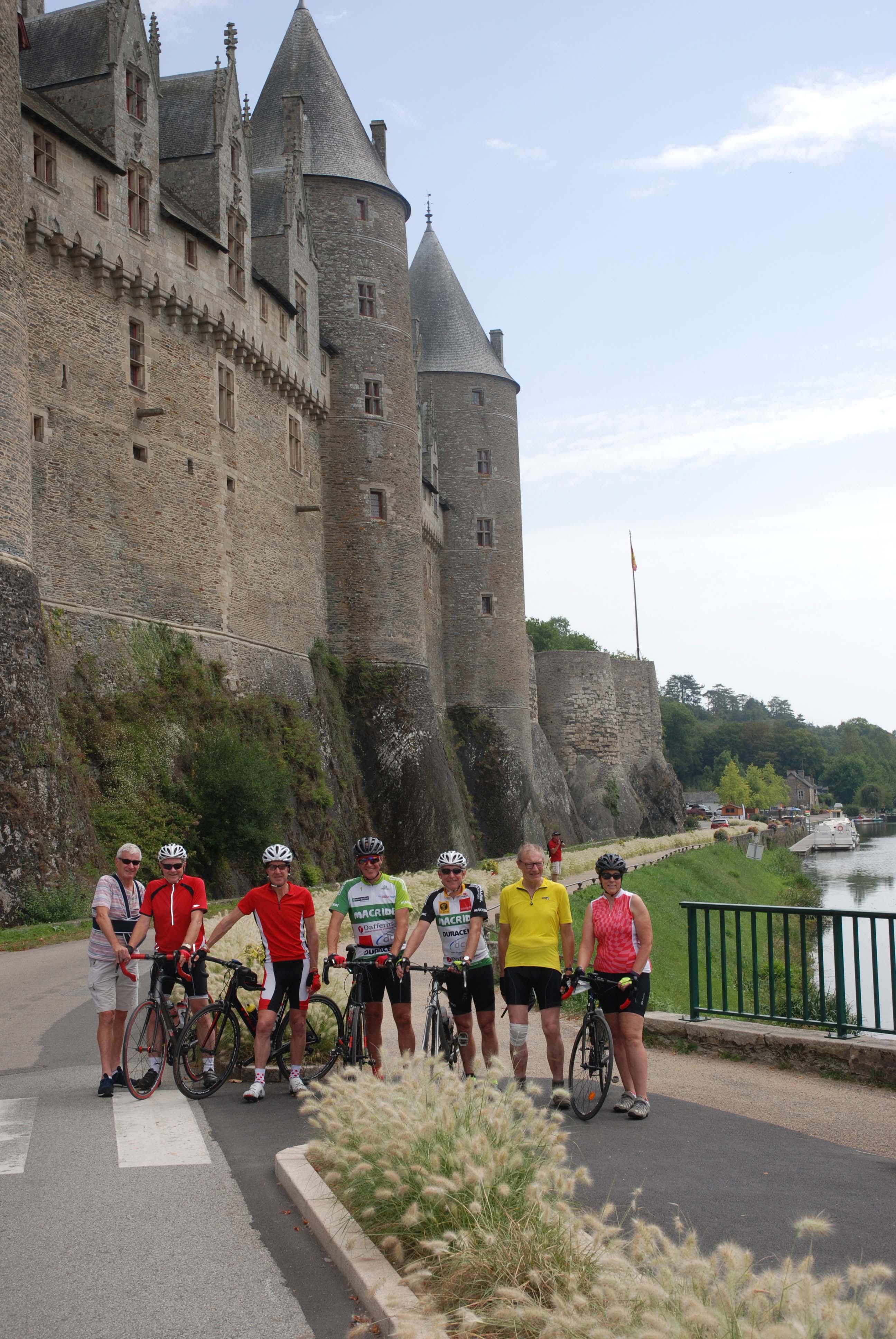 Cycling along the Nantes Brest canal in Josselin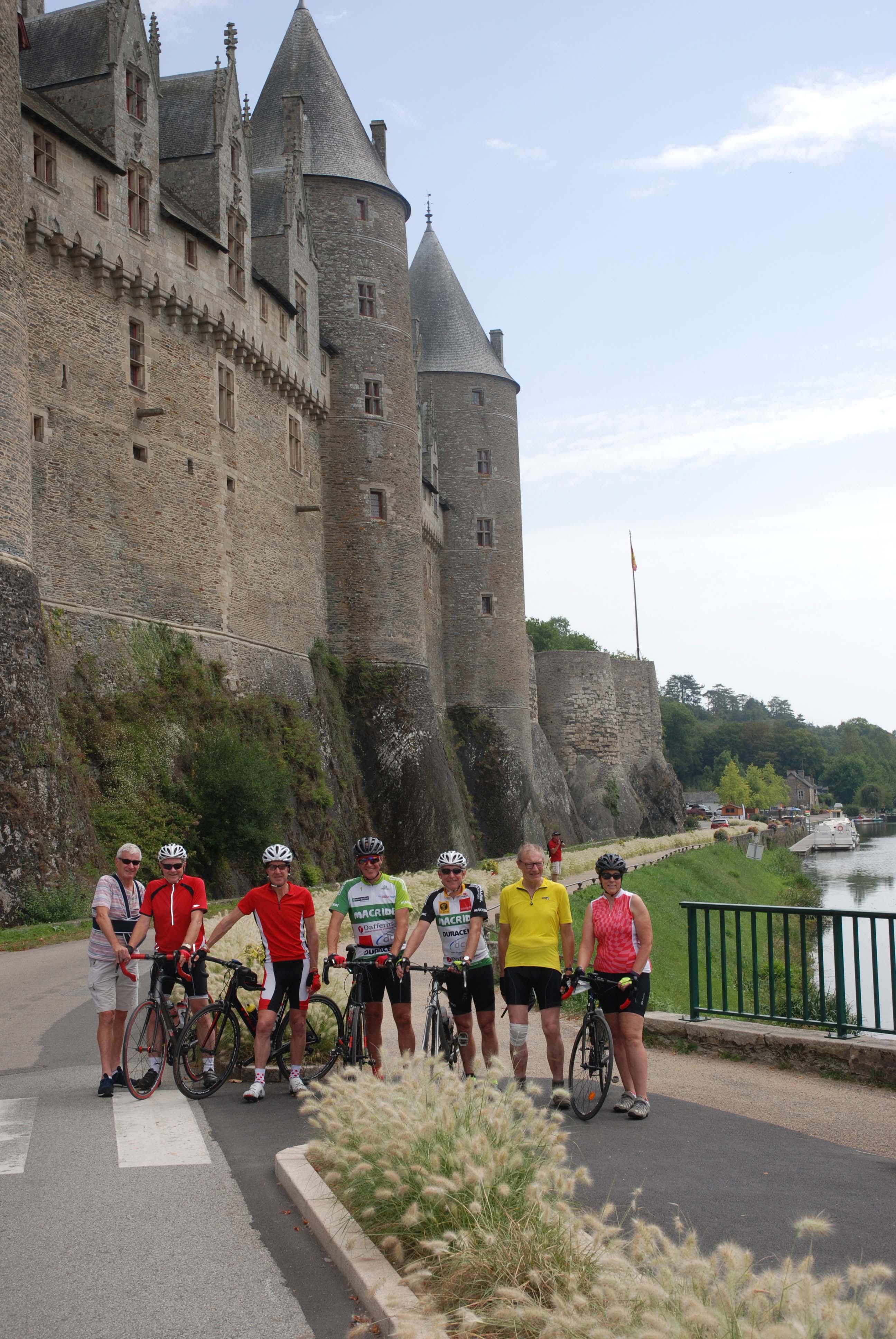 Cycling along the Nantes Brest canal in Josselin

Cycling along the Nantes Brest canal in Josselin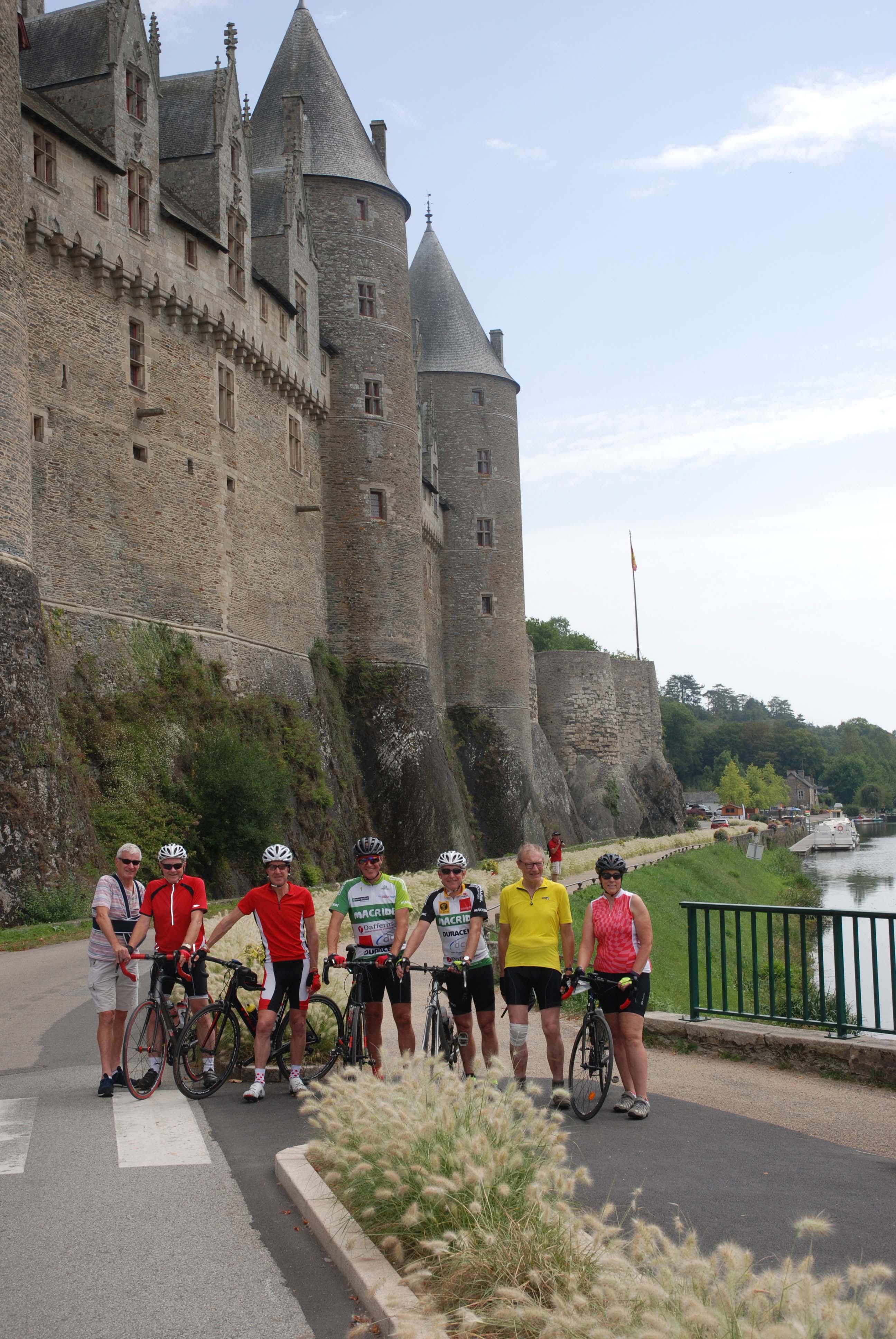 Cycling in Brittany
Cycling in Brittany

Lovely overnight stop
Lovely overnight stop

Lunch break in Brittany
Lunch break in Brittany

Lunch next to the abbey on our cycling tour of Brittany
Lunch next to the abbey on our cycling tour of Brittany

Lunch next to the abbey on our cycling tour of Brittany

Quiet roads for cycling in Brittany
Quiet roads for cycling in Brittany

Quiet roads for cycling in Brittany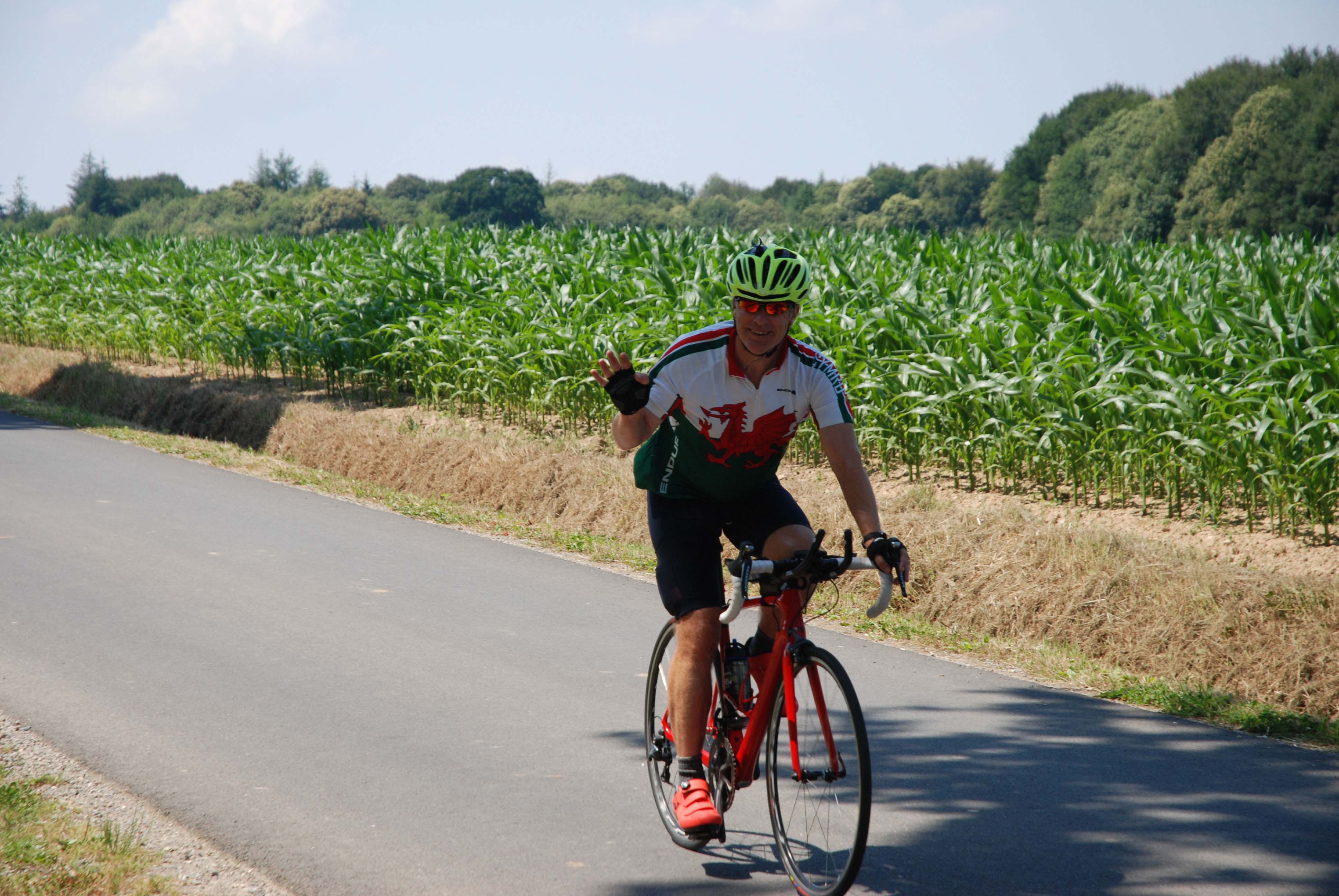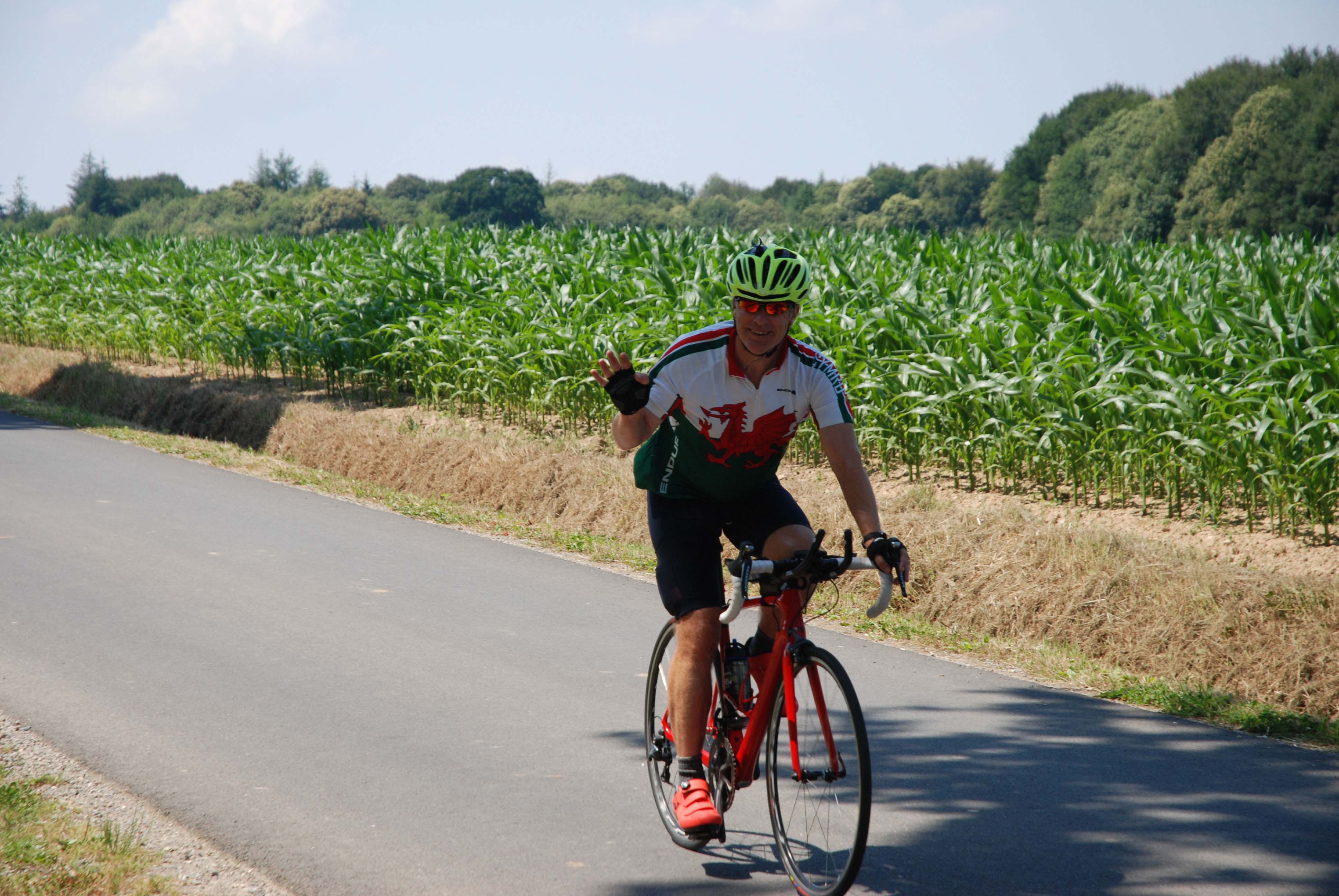 Quiet roads in Brittany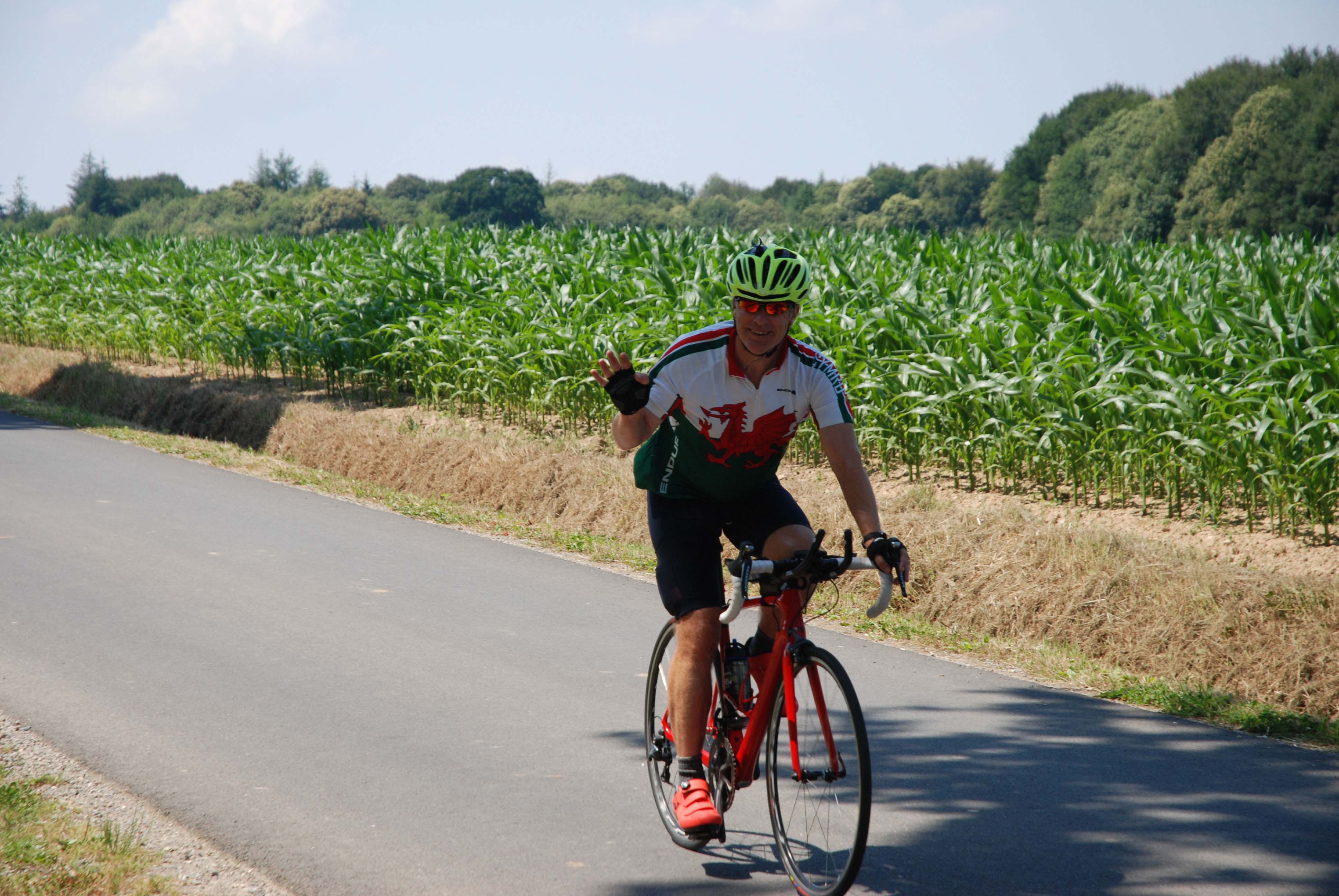 Quiet roads in Brittany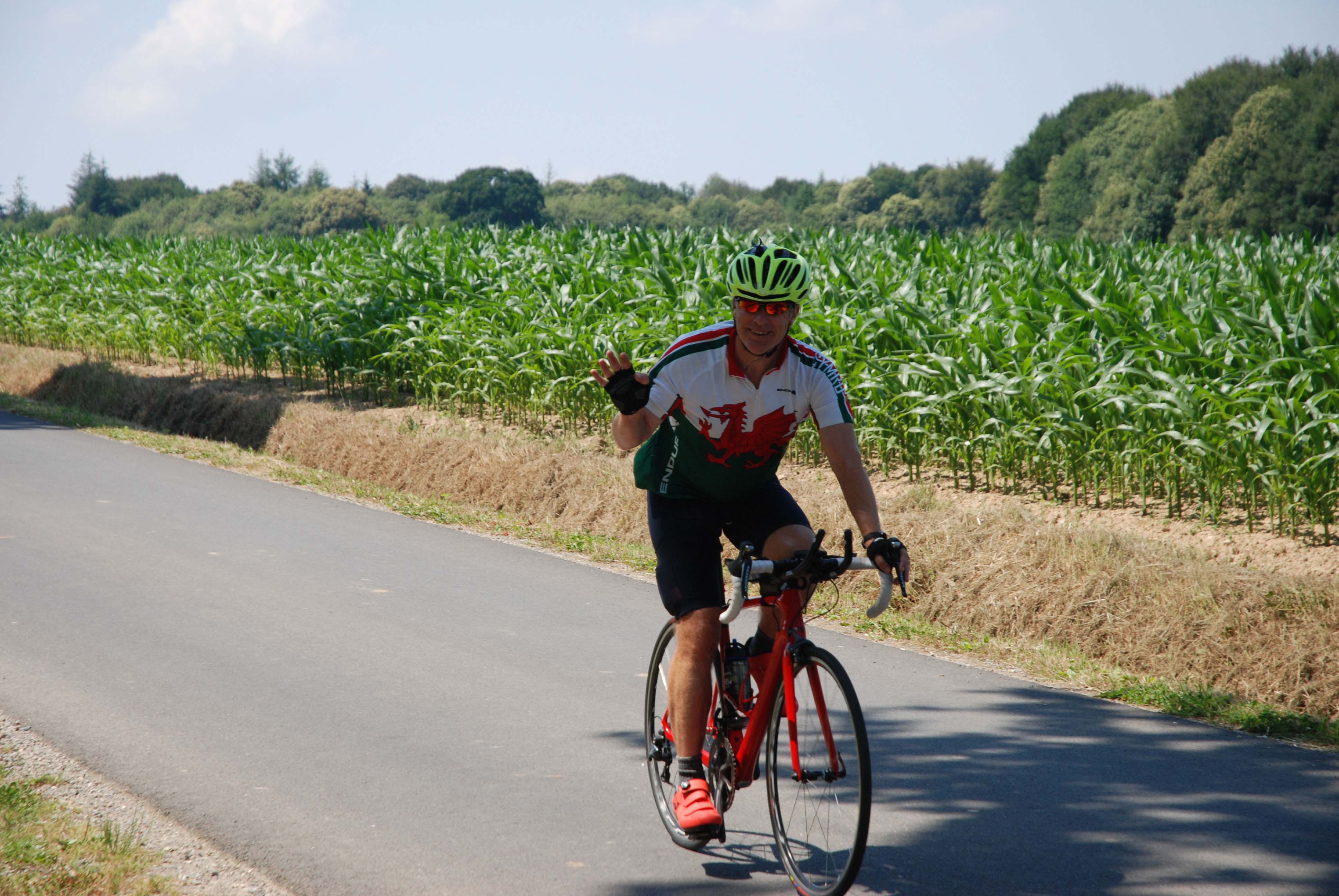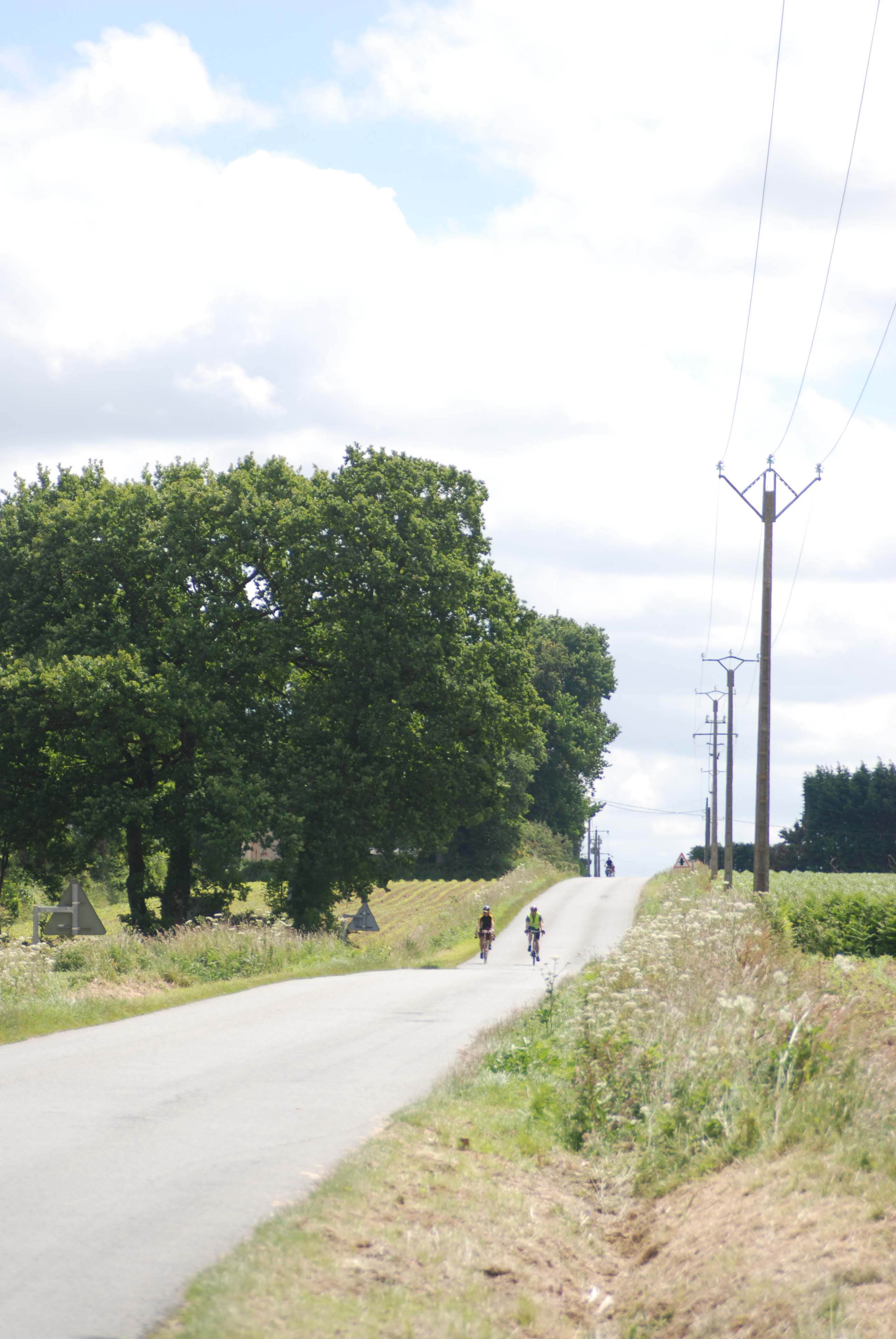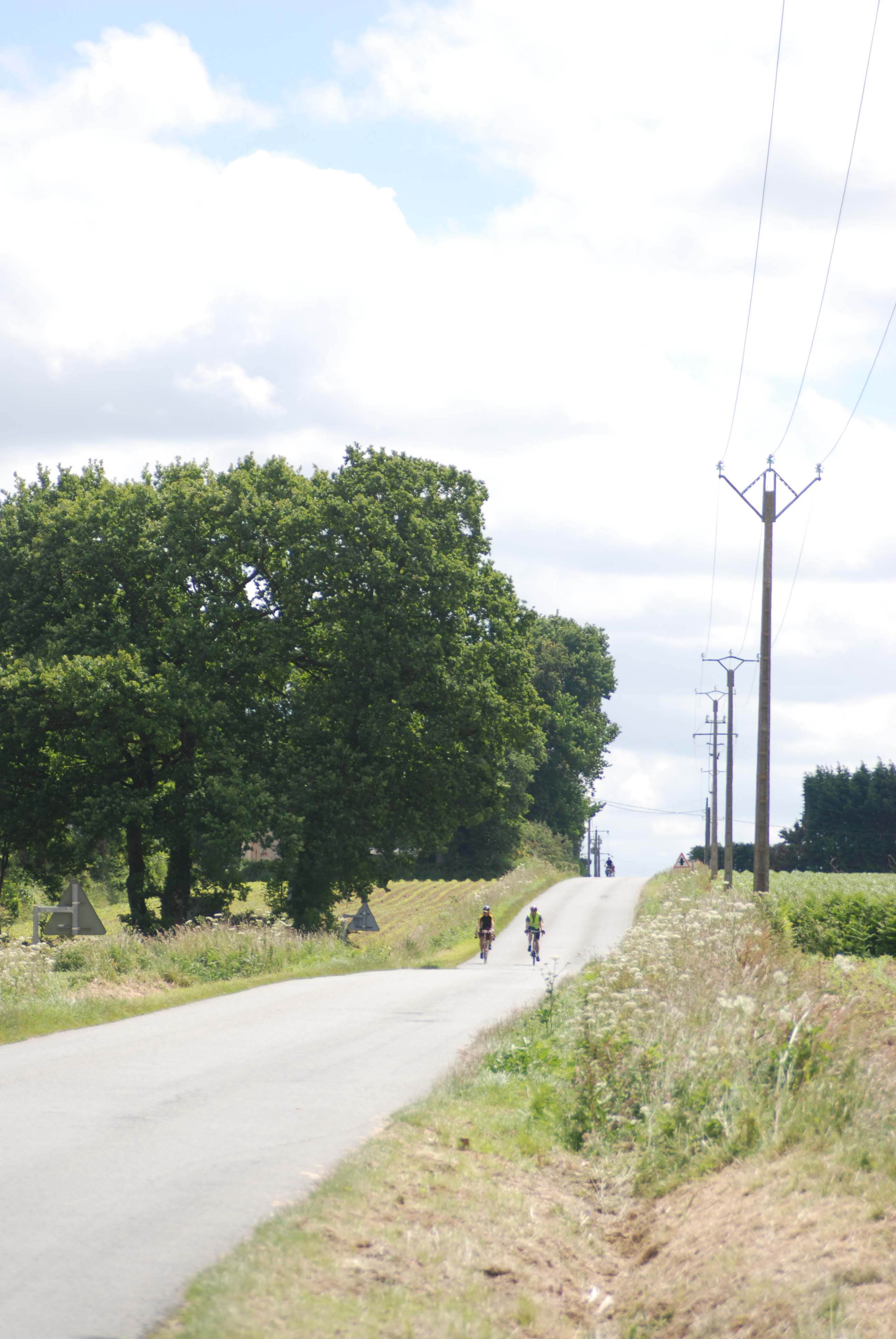 Quiet roads in Brittany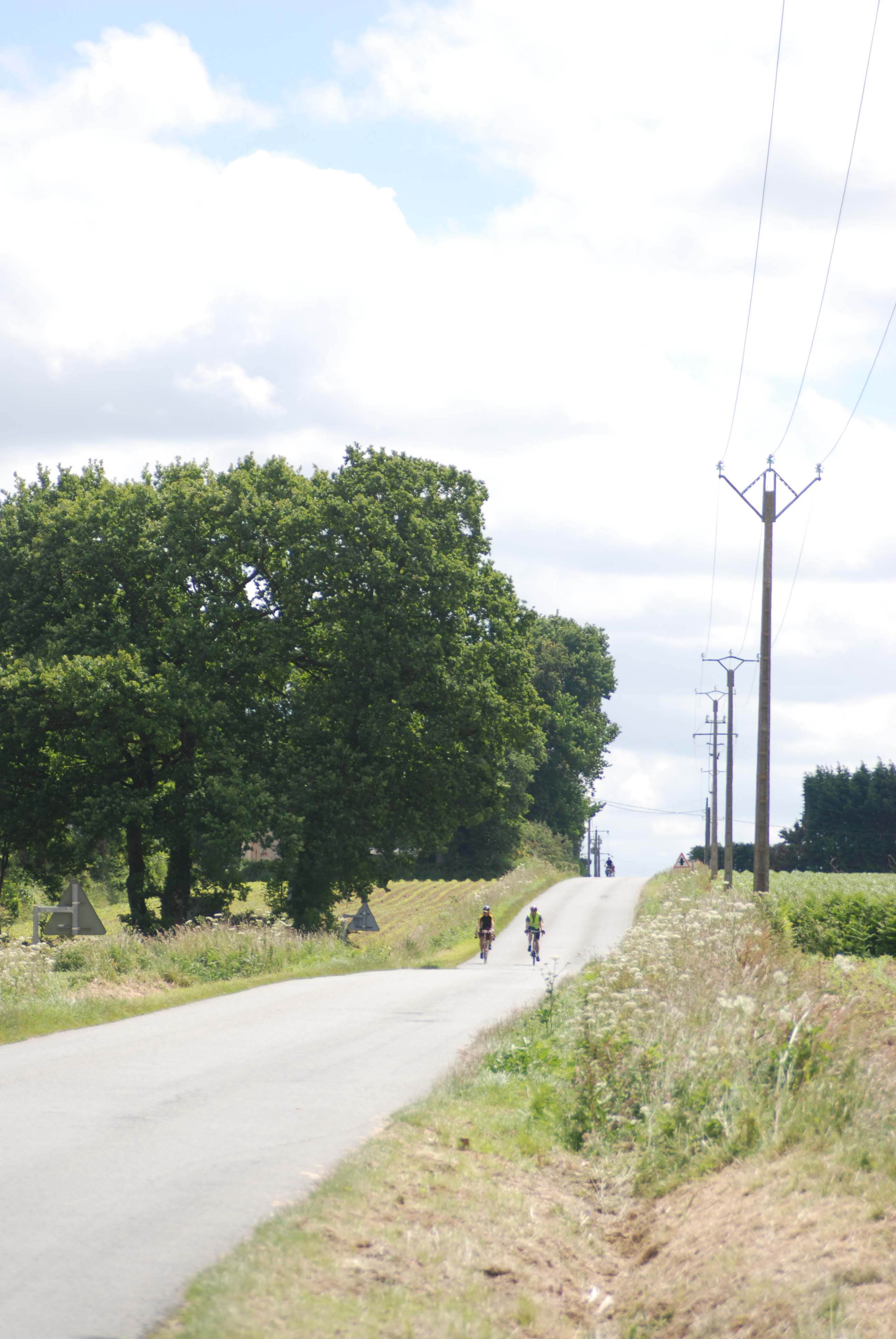 Quiet roads in Brittany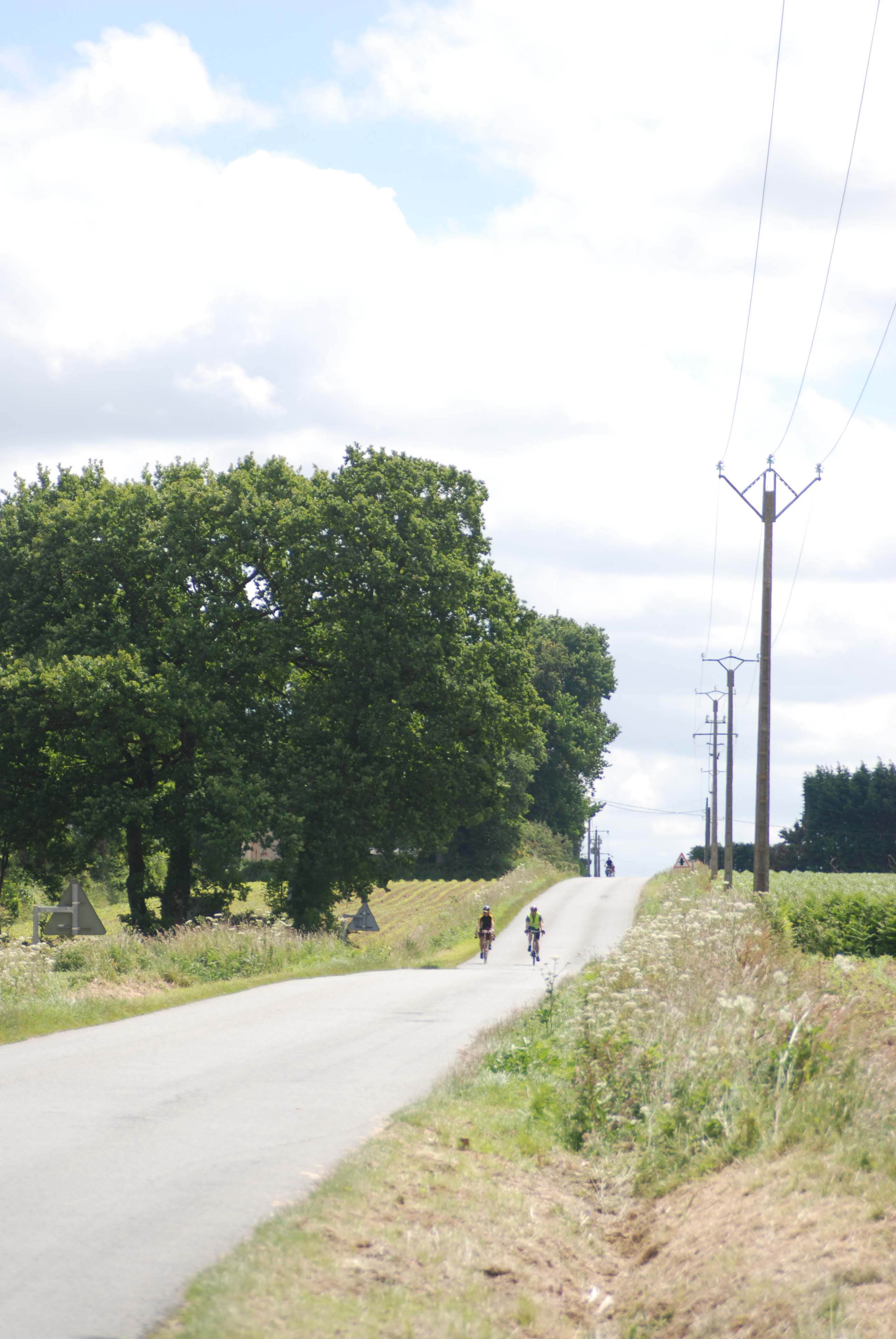 Setting off from St Malo on our cycling tour of Brittany
Setting off from St Malo on our cycling tour of Brittany

Setting off from St Malo on our cycling tour of Brittany

The sea is never far away in Brittany
The sea is never far away in Brittany

The sea is never far away in Brittany