Find Your Next Cycling Holiday
leave blank to search all
Tours
We organise both fully supported and self-guided cycling holidays taking in a variety of regions in France. Our itineraries last from several days to a fortnight with varying daily distances, and varying terrain. What they have in common are quiet roads, comfortable hotels, and beautiful landscapes.
On our fully supported tours we accompany the holiday with a vehicle and full back up. We transport your luggage each day, and are close at hand in case you need assistance, get lost, or fancy a ride in the vehicle. Our French speaking guides are always on hand to help and advise, and they know our routes intimately.
On our self-guided options you make your own way from place to place, carrying your own luggage and making use of our detailed route notes. This allows you the flexibility to travel when you can, be it a last minute decision to hop across the channel or a week long tour where you want to know that hotels and route are taken care of. In short, we take the guess-work out of the planning.
The bicycle is a wonderful means of transport, being quick enough to cover a good distance each day, yet slow enough to take it all in. What's more, when you're taking lots of exercise you can eat and drink what you like without feeling guilty!
We advise our clients to make as much preparation as they can before their trip. The more you do before, the more you will enjoy it. The rule of thumb is that if you can cover half the day's distance non-stop, then you will be able to cover the whole distance once you throw in several breaks for eating, sightseeing or just sitting by the side of the road enjoying a fine view. Therefore all of our trips are within reach of moderately active people, and indeed even the longest have been completed by people who have made no preparations whatsoever.
We actively encourage single travellers who do not pay a supplement (unless they specifically request a single room) and who will immediately have much in common with the other guests.
We hope that you like our selection of tours. If you cannot find what you are looking for please get in touch as we can tailor our trips, or even create new ones for you. It's what we love doing!
Atlantic to Med (La Rochelle to Perpignan)
July 2019
Ride from glamorous La Rochelle on the Atlantic Coast to Perpignan on the sandy Mediterranean. Discover some of France's most beautiful regions as we showcase quiet roads and pretty villages. 12 days' riding, 13 nights accommodation with breakfast, 1...
£2,395
Shortest Day: 42 miles / 67 km
Longest Day: 66 miles / 106 km Total Days: 12 days' riding Total Miles: 613 Miles
August 2019
Two thirds of days on this fantastic ride are in the 50 - 60 miles bracket; a couple of shorter days and a few longer ones combine to make this a memorable journey through the very best of France suitable for all recreational cyclists, passing throug...
£2,495
Shortest Day: 47 km / 30 Miles
Longest Day: 125 km / 70 Miles Total Days: 18 Days Total Miles: 1,513km / 946 miles
Wheels on the Western Front: Ride to Normandy
August 2019
A charity ride in aid of ABF The Soldiers' Charity exploring the landing beaches and terrrain of the Battle for Normandy 1944....
£
Shortest Day: 40
Longest Day: 75 Total Days: 6 Total Miles: 310
August 2019
An epic journey along France's longest river, from its source in the mountains of the Massif Central to its confluence with the Atlantic Ocean on the west coast near Nantes. Follow vineyards along the way and see world famous chateaux....
£1,995
Shortest Day: 61 km / 38 miles
Longest Day: 111 km / 70 miles Total Days: 13 days total / 11 days cycling Total Miles: 1,053km / 662 Miles
Brittany and Normandy Combined
August 2019
A week long taster of these two adjoining regions, each with a distinct personality. Beaches, seafood, apples and cream. Forests, lush countryside and a relaxed way of life. This tour is a combination of our Normandy Discovery and Brittany Explorer h...
£1,295
Shortest Day: 65 km / 40 miles
Longest Day: 85 km / 53 miles Total Days: 9 Days Total Miles: 685 km / 428 miles
August 2019
A 5 day tour of delightful villages, hidden coves and excellent food, giving a real taste of what the region has to offer. Brittany has a varied terrain and is not flat, although neither is it mountainous! 5 days' cycling; 5 nights' accommodation, ...
£850
Shortest Day: 67 km / 42 Miles
Longest Day: 93 km / 58 Miles Total Days: 6 Days Total Miles: 360 km / 225 miles
August 2019
Cider apple orchards with cows grazing under the trees. Historic castles and towns. Lush countryside. Quiet lanes. Rich food from local producers. It is impossible to do justice to Normandy in a mere 4 days but this tour gives a taste of what the reg...
£550
Shortest Day: 53 km / 33 miles
Longest Day: 97 km / 60 miles Total Days: 4 Days Total Miles: 325 km / 203 miles
Western Front Battlefields: Ypres, Passchendaele and the Somme
August 2019
A fascinating tour exploring the battlefields of World War One. Varying daily mileage with some longer days, plenty of history and poignancy. A century on it is still humbling to see the places where such sacrifice took place in such terrible conditi...
£995
Shortest Day: 45 km / 28 miles
Longest Day: 91 km / 58 miles Total Days: 7 Days Total Miles: 340 km / 212 miles
July 2019 | September 2019
Historic wine chateaux with eye watering price tags and more modest vin de table are often only separated by a few metres. This tour reads like a wine dictionary with both the left and right bank, as well as a trip out to St Emilion and its satellite...
£1,295
Shortest Day: 61 km / 38 miles
Longest Day: 86 km / 54 miles Total Days: 7 Days Total Miles: 363 km / 227 miles
D-Day Beaches and the Battle of Normandy 75th anniversary tour
July 2019 | September 2019
Thought-provoking sites and museums, with a professional battlefield guide bringing alive the momentous events of the world's biggest amphibious landing and the fierce fighting throughout Normandy as the Allies tried to establish a foothold on mainla...
£850
Shortest Day: 60 km
Longest Day: 78 km Total Days: 5 Days Total Miles: 355 km / 221 miles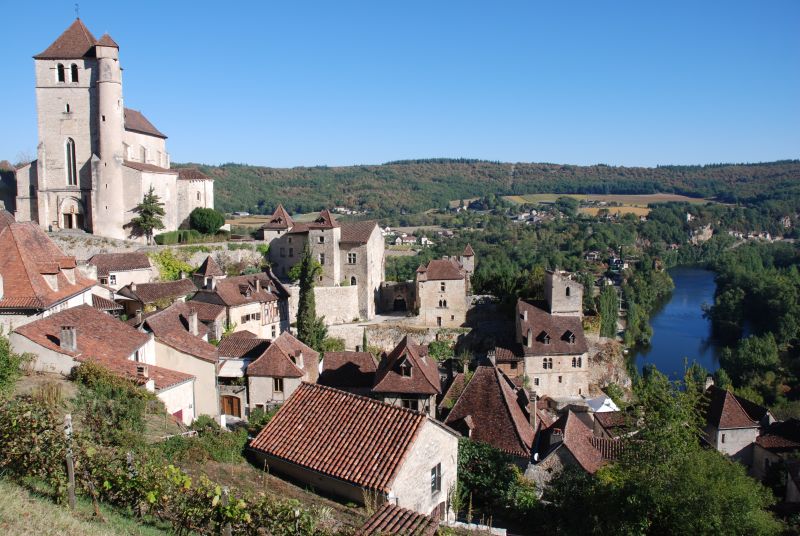 August 2019 | September 2019
Famous sights and quiet roads around a region that epitomises France, with good food and character hotels. A round-trip from Bergerac encompasses all the best known places for which the region is justifiably well known as well as the best cycling. Pe...
£1,395
Shortest Day: 46 Miles
Longest Day: 54 Miles Total Days: 8 Days Total Miles: 302 Miles
September 2019
A true classic journey, this 15 day voyage will leave you with a great impression of France as you see the landscape and architecture change as you head south. An average of 60 miles a day means this is a ride most cyclists can achieve, and there are...
£2,395
Shortest Day: 49 miles / 79 km
Longest Day: 75 miles / 120 km Total Days: 16 Days Total Miles: 893 miles (1,429 km)
Land's End to John O'Groats Grand Tour (LEJOG)
September 2019
Lands End to John O'Groats (LEJOG) is the classic British cycle ride from the south west tip of England to the north east point of Scotland. It is challenging but extremely rewarding as the diverse landscape of our island is showcased in all its glor...
£2,395
Shortest Day: 65
Longest Day: 80 Total Days: 19 Total Miles: 1255
September 2019
Provence occupies a special place in the heart for all who have visited it. Our route is carefully formulated along the gentlest sections, although there are one or two hills up to the perched villages. However these are well worth it for the excuse ...
£1,395
Shortest Day: 46 km / 29 miles
Longest Day: 77 km / 48 miles Total Days: 8 Days Total Miles: 348 km / 216 miles
September 2019
Champagne vineyards and the magnificent city of Reims await on this wonderful tour around this world famous region....
£1,495
Shortest Day: 62 km / 40 Miles
Longest Day: 85 km / 53 Miles Total Days: 7 Days Total Miles: 376 km / 235 Miles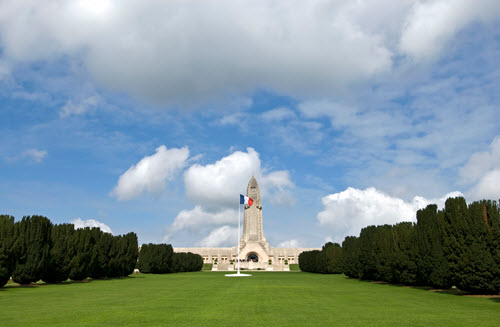 September 2019
Verdun is the town that stood between the Germans and victory in 1916; it stood firm and the battle which lasted for 300 days was without doubt the most hellish of the entire war. It's an absorbing and incredible place to visit and one which has more...
£995
Shortest Day: 30 Miles
Longest Day: 45 Miles Total Days: 5 Days Total Miles: 150 Miles
Ypres Salient Walking Tour
October 2019
A guided walking tour of the Ypres and Passchendaele battlefield based in Ypres with three day walks out in the surrounding battlefields with a knowledgeable battlefield guide....
£795
Shortest Day: 13 miles
Longest Day: 13 Total Days: 5 Total Miles: 45
Oberammergau Passion Play 2020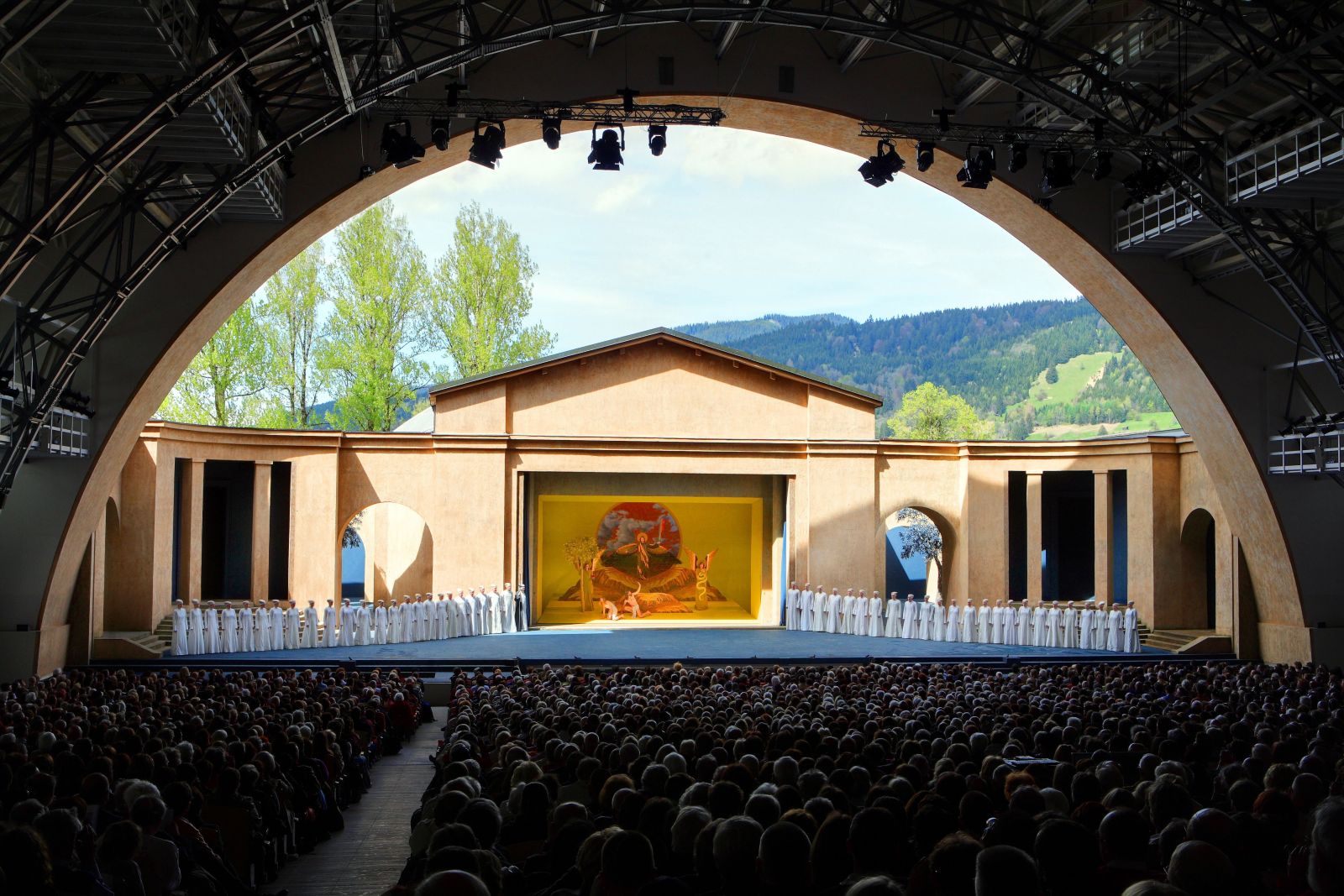 May 2020
The Oberammergau Passion Play is undoubtedly one of the cultural treasures of the world, enacted every 10 years to give thanks for the village being spared the Plague. To cycle to Bavaria is to experience not only this wonderful play, but many other ...
£2,995
Shortest Day: 50 miles / 80km
Longest Day: 80 miles / 130 km Total Days: 14 Total Miles: 706 miles / 1,131 km
There are no available dates at this moment, please check back soon.
An in-depth look at this pastoral region, showcasing all the highlights including Mont St Michel, whilst passing through the idyllic unspoilt countryside of the Pays d'Auge, Calvados and the Suisse Normande....
£TBC
Shortest Day: 50 km / 31 miles
Longest Day: 77 km / 48 miles Total Days: 6 Days Days Riding Total Miles: 404 km / 252 miles Miles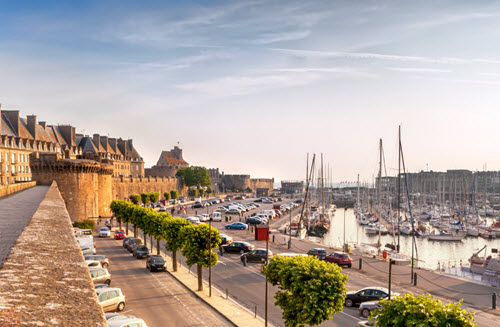 There are no available dates at this moment, please check back soon.
Brittany is an historic and proud region, not dissimilar to Cornwall, steeped in myth and tradition. A visit here is likely to prove memorable as you get a flavour of what makes it so special....
£TBC
Shortest Day: 60 km / 38 miles
Longest Day: 81 km / 51 miles Total Days: 8 Days Days Riding Total Miles: 497km / 310 Miles Miles
The Entire WW1 Western Front ride
There are no available dates at this moment, please check back soon.
WW1 battlefield cycling tour by bike to Ypres, Somme, Verdun and St Mihiel...
£TBC
Shortest Day: 35 miles
Longest Day: 65 miles Total Days: 10 Days Riding Total Miles: 400 Miles